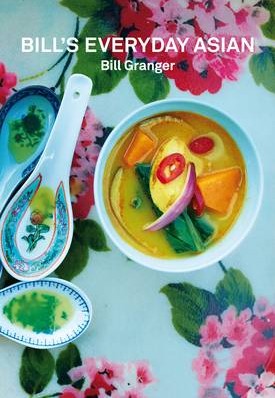 If you are a fan of Asian food, but find it a bit daunting to make at home (mainly because there are so many strange ingredients that require a trip to an Asian grocery store) then this is the book for you. Bill Granger's new book 'Bill's Everyday Asian' uses easy to access ingredients, so for many of the recipes you won't have to go further than your usual supermarket. This makes the book far more mummy-friendly and there are lots of delicious, healthy dishes that are perfect for serving to a family.
The book has some lovely photography from Bill's trips across Asia and the images of the food are bright, colourful, and very appetising. Beware though…you may find that you want to go on a shopping spree for brightly coloured bowls and plates after seeing the stunning ones that are used here. There are a few shots of the chef himself, although in this mummies opion, not enough...very few celebrity male chefs are as handsome as this blonde, tanned Aussie and a few more images would be more than welcome!
Now, onto the food. The book is divided into lots of sections including Starters, Seafood, Pork, Noodles & Rice, Vegetables & Tofu, Desserts and a few more. The sections that are probably the most family friendly are Poultry, Pork, Lamb & Beef and Noodles & Rice. The Massaman lamb curry is perfect if you have children who prefer potatoes to rice or noodles and it looks similar to a casserole dish. The Vietnamese pork chops is a great way of adding some Asian flavour to a standard family dinner and is very simple to make. The Salt and pepper whiting is a very tasty and healthy dinner option and Bill serves it with a grapefruit salad, perfect for lunchtime.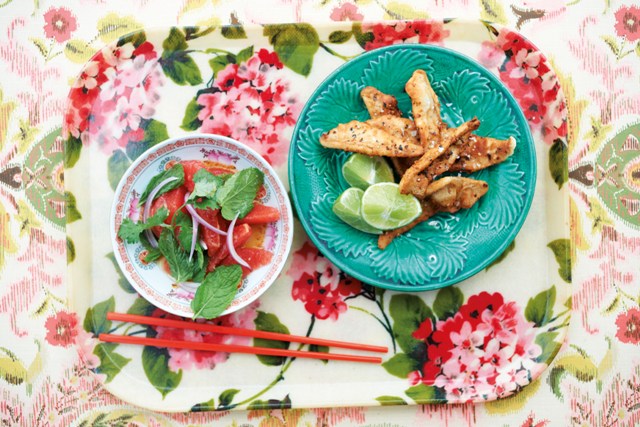 All the best cookbooks come with a dessert section and 'Bill's Everyday Asian' is no different. These desserts are different to what you might be used to and most of them contain fruit, making them a healthy option for after dinner. The Mango pudding is a fresh dessert that is sure to be a hit with both adults and children. If you're looking for something more traditional, there is also a Mandarin crème brulee (although bear in mind you will need a blowtorch for this). The Coconut & lime slices are a great option to serve with a coffee as are the Coconut truffles and Ginger fudge.
'Bill's Everyday Asian' is perfect for mums who enjoy Asian cuisine but want to serve their family a healthier meal than a take away. The recipes are surprisingly simple and most of them are quick to make – ideal for all you busy mummies.