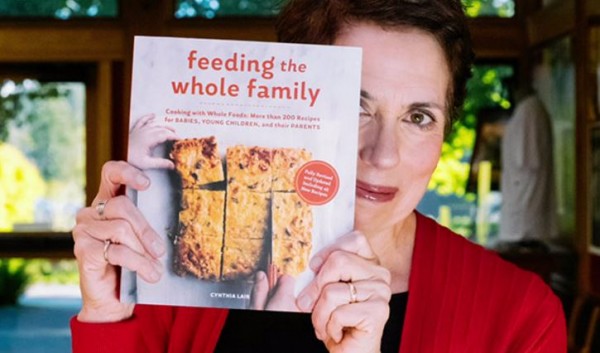 Cynthia Lair's classic cookbook, Feeding the Whole Family, has been a huge source of information for parents who want to cook tasty, nutritious meals for everyone for years.
And now in her newly revised edition - which contains 45 NEW recipes - even more mums and dads will be able to cook good, healthy food, and learn the basics of understanding a balanced diet.
Within her updated book, Cynthia helps mums to understand the importance of breastfeeding, weaning and even strategies for picky eaters.
She also informs nursing mums about which foods they should be eating, as well as information on food allergies and intolerances.
From butter-braised kale with onion to asparagus soup with lemon and dill, each recipe outlines how it can be adapted to suit babies so Mum won't end up cooking three or four different meals a day.
As well as practical solutions for packing lunches, getting kids involved in cooking and creating family meals, Feeding the Whole Family even has a very special section at the back for desserts, making this book one for all occasions.
Whether you fancy strawberry jam thumbprint cookies with your tea or need to whip up a birthday cake in no time, Cynthia's cookbook has you covered.
Published by Sasquatch Books, it is available now.