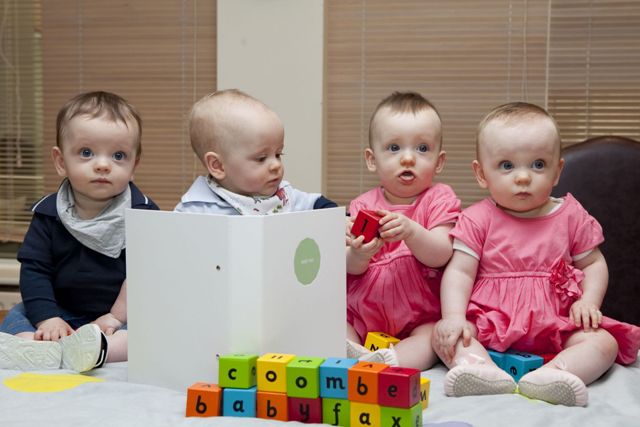 Coombe Women and Infants University Hospital (CWIUH) have launched an information resource for parents of premature or ill babies. The Coombe "Baby Fax" has been created to reassure, inform and assist parents during this stressful time. The folder will be distributed to parents of babies undergoing periods of extended stay in the hospital's Neonatal Intensive Care Unit (NICU) and is available to download from the hospitals website
www.coombe.ie
.
Over 1,000 babies are admitted to the neonatal care unit at the CWIUH every year. The length of the baby's stay can be days or months depending on the circumstances. The information manual was developed by Bridget Boyd, Assistant Director of Midwifery and Barbara Whelan, Clinical Midwife Specialist at the CWIUH who felt there was a need to help parents of premature or ill babies to feel more in control and informed.
This resource contains simple language and clear descriptions for everything a parent is likely to encounter while their baby is being cared for. Included is advice on how to cope with the volume and types of equipment which is likely to be used in a baby's care and identifying important milestones such as weight gain and feeding.
The "Baby Fax" describes the appearance of premature babies and the changes to expect as they grow. There are also details on the most common conditions and symptoms which might affect a premature baby, as well as advice on what to tell siblings. The manual also assists parents in preparing themselves for bringing their baby home.
The Neonatal Centre at CWIUH is made up of the Neonatal Intensive Care Unit (NICU), High Dependency Unit (HDU) and the Special Care Baby Unit (SCBU). Between 15-20% of newborns need to be admitted to the Neonatal Centre to receive special and intensive care treatment.
The centre also hosts a post discharge support group for parents and babies who have spent time in the NICU or the Special Care Baby Unit. The group, which is the first of its kind in Ireland, meets on the second Saturday of every month from 11am to 1pm. The session provides parents with additional support and guidance from Coombe professionals and the chance to meet other parents and babies who have been through a similar experience.
The Coombe "Baby Fax" has been funded using a donation from Abbott Laboratories Ireland and the Neonatal Fundraising Committee at the CWIUH.