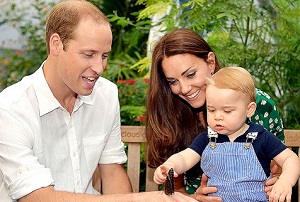 In light of the many unusual names celebrities have given their children over the years, you would think that pretty much anything goes – but one French couple has learned that this is simply not the case.
A mother and father from Perpignan, France have been prohibited from naming their son 'Prince William' by a court on the grounds that it would lead to a 'lifetime of mockery'.
The couple were brought before the court under a provision in the French civil code which 'allows judges to protect a child from a potential lifetime of mockery by overruling the parents'.
It is reported that the couple thought the connection with the British Royal Family would prove beneficial to their son in later life, but the court rubbished their argument.
Bizarrely, the couple then requested permission to name the boy 'Mini Cooper' instead, but this was, again, thrown out.
This is not the first time that the code has been invoked in recent times. Just last year, a couple was prohibited from naming their child 'Nutella' after their favourite spread, while another mum and dad were left disappointed when their preferred name of 'Strawberry' was also rejected.
What are your thoughts? Should they have been allowed to name their children as they so wished?