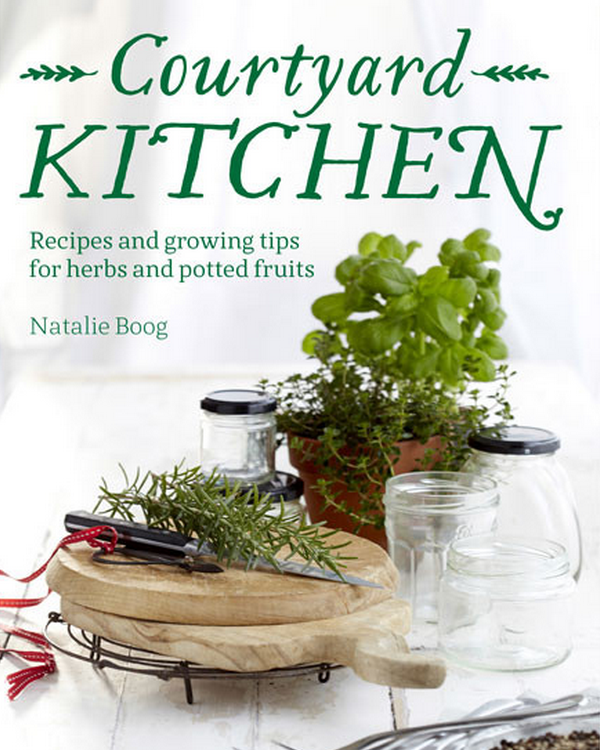 It may not be possible for all of us to grow an entire vegetable patch in the garden, but small containers and window boxes packed with your favourite herbs or fruits are a great way to get the satisfaction of growing your own produce.
Courtyard Kitchen is your guide to nurturing your favourite herbs and fruits on a patio, balcony or window sill and the simple and creative recipes you need to enjoy the fruits of your labour.
Each chapter focuses on a different herb or fruit: basil, parsley, coriander, mint, rosemary, thyme, chilli and strawberries, and include recipes from chocolate and basil cake to apple and strawberry crumble.
With practical hints and tips for selecting the right plants for your space, how best to maintain them through the seasons and information on harvesting, storing and freezing, Courtyard Kitchen is the perfect beginner's guide to growing and cooking with your own produce.
Natalie Boog grew up in a household that was centred around the kitchen. Her first cooking experience at age eight was French toast, and she hasn't looked back since. A self-taught home cook, her recipes are tried and tested, simple and full of flavour.
Published by Murdoch Books, it is out now.