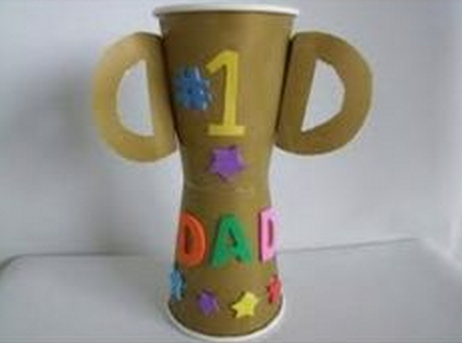 What you'll need:
2 large paper cups
3 sheets gold paper
Various coloured pages
Stickers
What you'll need to do:
Glue the two ends of the cups together.
Cover the cups with the gold paper. Secure ith
Use the spare sheet to cut out two handle shapes.
Glue the 2 handles to the side of the trophy.
Decorate using stickers and various shapes cut from the paper. Use the glue to secure them.