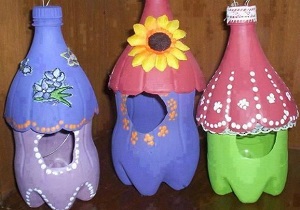 Crafts are always exciting when they're helping out our furry and feathered friends, and this bottle bird feeder is also helping the environment. If you're looking for a fun idea for recycling your used plastic bottles, this is a handy tip.
What you will need:
Empty 1L or 2L plastic drink bottle
Paint
Paintbrush
Twine
Scissors
Knife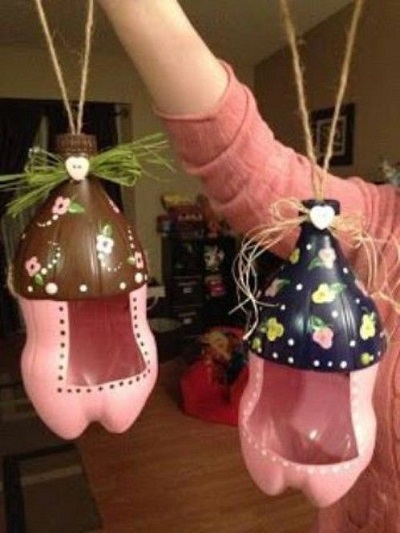 Method:
Take the end of your bottle and, using a scissors, cut the bottom third of the plastic.
Cut the top section of bottle just above the top curve, as pictured.
Take your paints and brush, and decorate your feeder your design of preference.
Once dry, take the bottle lid and make a hole big enough to fit some twine through. You may need a knife to do this, so be very careful.
Thread your twine through, and secure in a not at the other side.
Slip the top piece of the bottle over the other, and hand from a tree branch.
Fill with tasty food for your feathered friends.
Images via Pinterest