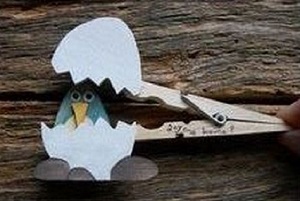 Some of the best and most creative craft ideas come from bits and bobs you find around the house, or that you can pick up cheaply in the supermarket, and this latest idea is one of those. These cute clothes peg creatures can be rolled out for all seasons and will keep your little one well-entertained.
What you will need:
Plain clothes pegs
Card
Colours (markers or pencils)
Scissors
Glue
Method:
Decide on the creature or item that you want/ your child wants to create. Using stencils or a picture as a guide, draw the creature onto your card, and cut it out.
Colour your creature in as you wish – get as creative as possible!
Carefully cut the drawing in half, going lengthways, as pictured.
Adding a dab of glue to the back of each half, stick each one onto the edge of the peg so that when it opens and closes, it goes back into one piece.
Add some cute finishing touches (we love the idea of putting a 'bug' in the frog's mouth) and away you go!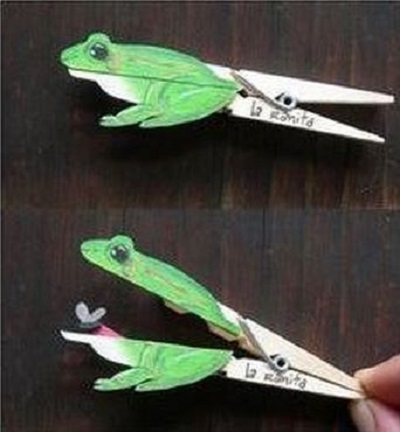 Tip: Why not create a series of characters and come up with a fun story to tell. This is a great way to inspire your child's imagination.