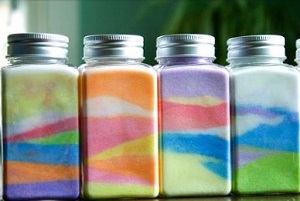 School may be out for now, but there are still some exciting crafts you can get up to using chalk! This gorgeous idea is an absolute timeless classic that gets more and more fun each time.
What you will need:
Salt
Different coloured chalks
An empty jar
A straw
A spoon
Method:
Pour out small piles of salt onto a flat surface and, taking different coloured chalks of your choice, simply rub them over the salt. The colour will transfer onto the salt, creating beautiful multi-coloured sand.
Once you have your various colours, spoon them into the empty jar, layer by layer; you might need to use a funnel to do this.
If you want to mix the layers together, take a straw and simply drag one colour up through another against the glass.
Once you are happy with your creation, and it is full to the top, refasten the lid and give it pride of place in your home.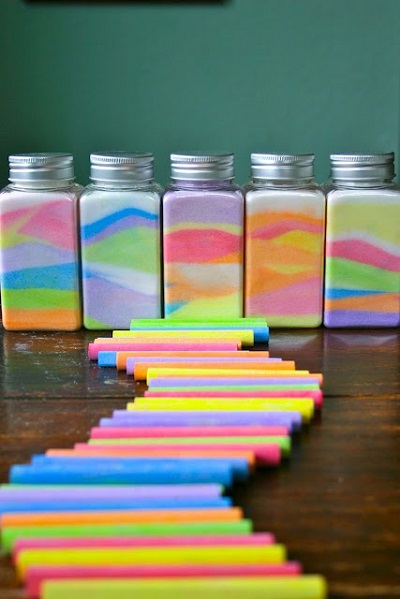 Images via Pinterest