With spring finally upon us, chances are you will be mad to get out into the garden and add a splash of colour with new plants and flowers. In light of the current temperatures, however, a good idea is to bring the garden into your home – and get the kids involved, while you're at it.
A great way to teach kids about plants is to grow a cress head indoors, and we have the perfect idea to make the project even more fun and creative.
What you will need:
The end of a large drinks bottle
A scissors
Bottle caps/ tops
Soil
Cress (to grow)
Googly eyes
Glue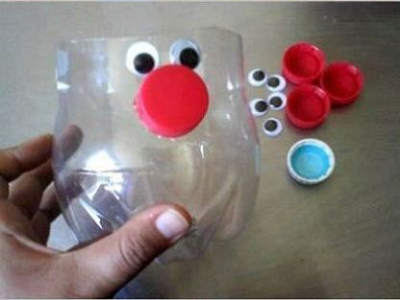 Method:
Using your scissors, cut the end of the large bottle. This will serve as a flowerpot of sorts, so be sure to leave enough room to add the soil.
Add a dab of glue around the jagged end of your bottle top, and stick it on as your cress head's nose. Add on googly eyes to complete the face.
Next, fill the plastic with soil, adding in your cress seeds. Water daily, and watch the cress grow. Your kids will be fascinated as your cress head's 'hair' gets longer and longer.
Images via Pinterest