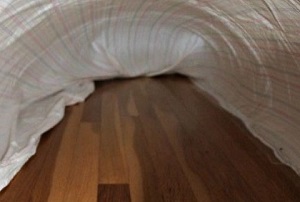 When it comes to summer crafts, anything that combines entertainment with keeping cool is an absolute winner, and the kids will absolutely love this easy-to-make air fort.
What you will need:
A large old sheet
Duct tape
A fan
What to do:
Lay the sheet out lengthways and tape one of the long sides down to the floor.
Place the fan at one end – do not turn it on yet.
Pull the sheet over the edge of the fan, and tape it down. Be sure to tape to the plastic edge, avoiding contact between the propeller and the material.
Next, tape the other side of the sheet down.
Switch on the fan, and watch your air fort rise and fill with air.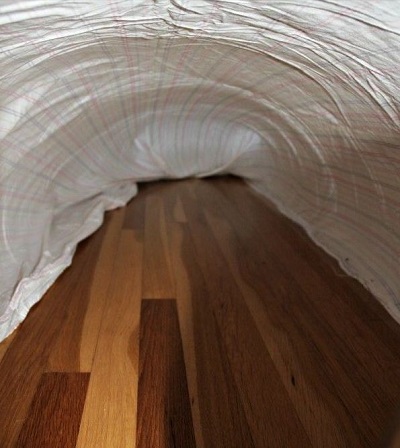 Images via Pinterest