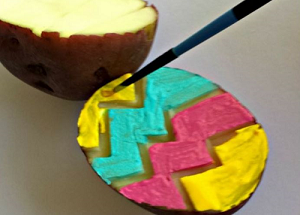 With the Easter holidays now in full swing, it's time to get working on some holiday crafts. Using
bits and bobs that are already around the house
is a great way to inspire your little ones, and this simple trick will guarantee hours of fun and creativity.
What you will need:
One potato, halved
Paints
A knife
A paintbrush
Paper
Before you begin, it's important to note that adult supervision is always advised when using knives and sharp tools.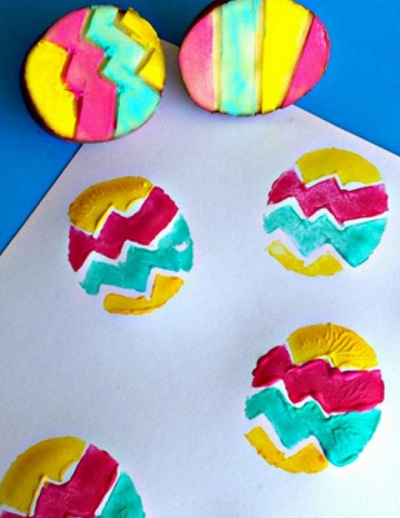 Method:
Cut the potato in half to create two stampers. Decide on the design you want to feature on each stamper, then carve the shapes along the inside.
If you want to use one colour on your stamper, you can dunk it directly into the paint; alternatively, if you want to use a series of different colours, use your paintbrush to apply it onto your stamper.
Press the stamper down on the paper, careful not to move it for fear of smudging your pretty design.
Tip: Why not use this trick to make a pretty Easter card for a loved-one?
Images via Pinterest