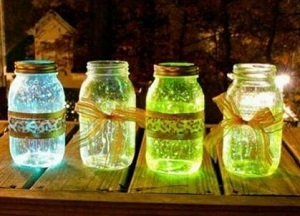 With the summer holidays just around the corner, it's a good idea to have some night-time garden activities and crafts up your sleeve. Following on from our super-fun glow-in-the-dark DIY bowling game, we have another quick and easy project that is guaranteed to capture your little one's imagination.
What you will need:
Empty glass jar (with lid)
Water
Glow stick
Glitter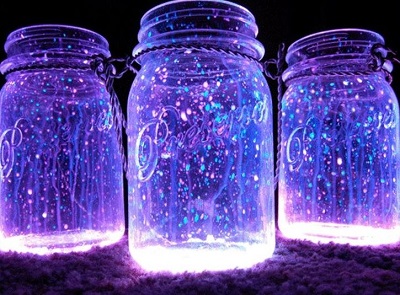 Method:
Wash out your glass jar and fill it with water, right to the top.
Crack your glow stick (these can be purchased cheaply in pound shops) and shake the contents into the water.
Add some glitter to decorate, and reapply the lid.
Give the whole thing a shake, and wait until darkness hits to check out your beautiful, glittering, glowing fair jar.
Images via Pinterest