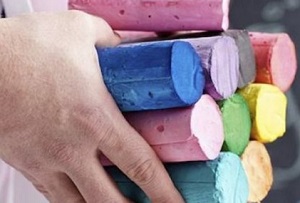 When the sunshine hits, you want to get the little ones out enjoying the air, and having a summer project, craft or game to hand is always helpful. These easy, homemade 'sidewalk chalks' will give them hours of fun.
What you need:
Plaster of paris
Paint
Water
Cardboard from toilet rolls
Scissors
Duct tape
Rubber spatula
Spoon
Grease-proof paper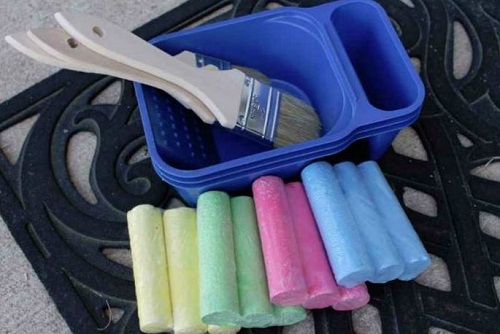 What to do:
Take a toilet roll tube and cover over one side with duct tape, leaving the other side free.
Line the inside of the roll with grease-proof paper and place to one side.
Using the directions accompanying the plaster of paris mix, add your powder with the water, substituting two tablespoons of water with a paint colour of your choice. Mix together until completely combined.
Fill each toilet roll tube with your mixture, using a rubber spatula to help. Distribute out the plaster of paris mixture in different containers, using a different coloured paint each time to make a rainbow collection of chalks.
The plaster should set in about an hour, but wait for two hours to remove from the tube.
To remove, peel off the duct tape at the bottom of the tube, then peel off the cardboard and paper.
Leave the chalks to dry for one to three days before using.
Images via Pinterest