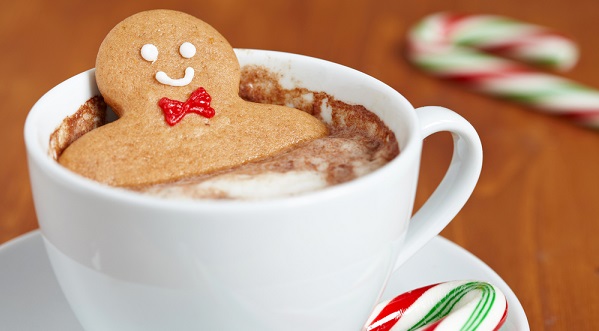 'Tis the season to enjoy a delicious cup of hot chocolate, and if there's a way to double the treat up as a craft and get the kids involved, we are there with bells on!
What you will need:
A clear Christmas bauble (you can buy some specially created for this type of craft in craft and baking stores)
Funnel
Cocoa powder/ hot chocolate powder
Marshmallows
Your choice of topping
What to do:
1. Unscrew the lid of your bauble and make sure it is clean for filling with treats. (If you like, you can cut off the top of a regular bauble and reattach with ordinary bottle top lids sprayed in a festive colour).
2. Using your funnel, pour in a layer of the cocoa or hot chocolate powder.
3. Complete Step 2 layer by layer, adding the marshmallows and the topping of your choice (crushed candy cane, sprinkles, etc.).
4. Reattach the top so that your bauble is ready to hang.
5. Present to a loved one, and make their day!
Images via Pinterest and Shutterstock