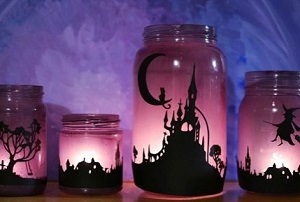 We're getting that bit closer to one of the spookiest times of the year, and it's only right that we decorate accordingly. These spooky Halloween lanterns will capture the kids' imaginations and get them into the spirit of the holiday.
What you will need:
Clean, empty glass jars of various shapes and sizes
Purple spray paint
Black marker
Battery-operated tea light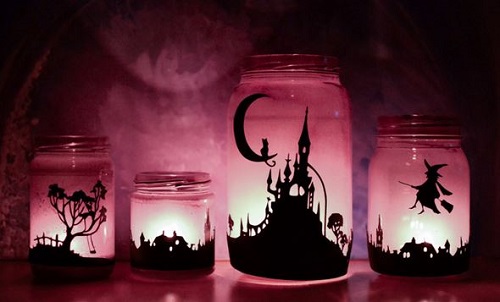 What to do:
The jars need to be translucent, so just spray a light layer of purple spray paint all over the exterior.
Next, with a steady hand, outline your spooky scene with a black fine-point marker.
When you're happy with your design, carefully colour it in.
Place a battery-operated tea light inside, turn off the lights, and watch your spooky Halloween scene come to life.
Images via Pinterest