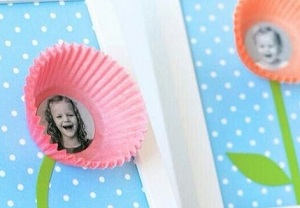 With Mother's Day coming up, the chances are that the kids will already be busy getting to work on some special craft projects for the big day. While they may want to keep their creations under wraps, there are some beautiful projects that you could get to grips with together, like this pretty flower photo frame.
What you will need:
Photograph
Scissors
Cake papers
Glue
Pencil
Coloured card (green, and any other colour of your choice)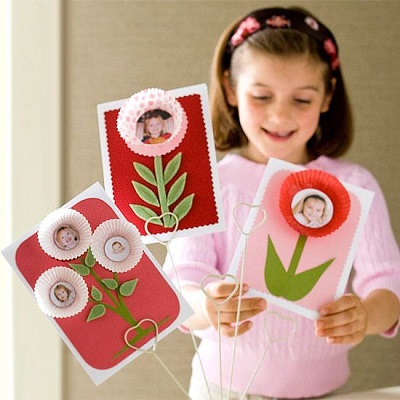 Method:
Take your chosen photo and measure the face up to the well at the centre of the cake paper.
Using a scissors, carefully cut out the head in a circular shape and, taking a dab of glue, stick it down onto the inner well. This will form the flower bud.
Take another cake paper and put the wider end down onto some coloured paper. Using it as a kind of stencil, lightly draw around the edges with your pencil onto the paper, and cut out. Stick the photo bud down onto the paper to form your flower.
Draw and cut out a stalk and leaves using your green card.
Take a large piece of coloured card and stick your green stalk and leaves down, then adding your flower head.
Stick it into a photo stand to brighten up the room.
Images via Pinterest​