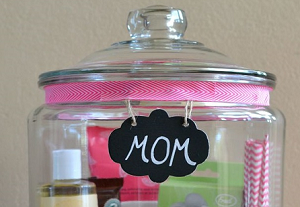 With Mother's Day just around the corner, the chances are that dads, big brothers and sisters, etc., will be helping a little one out in choosing the perfect gift for mum. If you count yourself in this category, then this great gift idea is for you.
Instead of buying one great big present that you're not even sure she will like, why not make mum a Mother's Day gift jar, full of all of her favourite things, from sweets to cosmetics?
What you will need:
A large, empty mason jar
Ribbon and crepe paper to decorate
Mum's favourite things
Method:
This could not be simpler. All you need to do is line the empty mason jar with some tissue or crepe paper to create some 'bedding', then arrange all of your fillers around inside. Decorate the jar with some pretty ribbon, and maybe even attach a hand-written label if you're looking to push the boat out.
As you can see, this idea is simple but absolutely beautiful, and it will serve as the perfect gift from a thoughtful little one.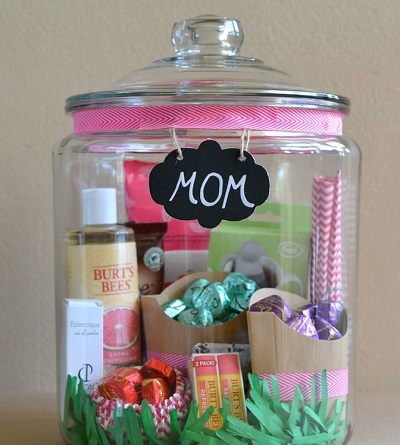 Images via Pinterest