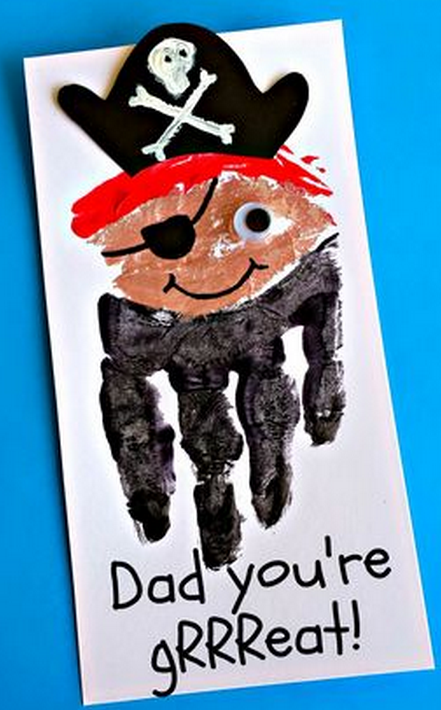 What you'll need:
1 sheet black paper
Black, brown, white and red paint
1 sheet white card
1 goggle eye
PVC glue
1 black marker
What you'll need to do:
Cut the black paper into the shape of a pirate hat.
Paint a skull and cross bone on the hat
Paint your child's fingers black and their palm brown. Press their hand onto the white card. Leave to dry.
On the brown part, glue on the goggle eye. Draw an eye patch and mouth with the black marker.
Paint a thick red line on top of the brown part. Glue the hat just above the red line.
Write a message at the end.