The best crafts are often the simplest, and this is an age-old DIY trick that children will love. Even better, it can be rolled out again and again, and the results will always be unique.
What you will need:
Large stones in various shapes
Paint
Paintbrush
Water
Varnish to decorate
Newspaper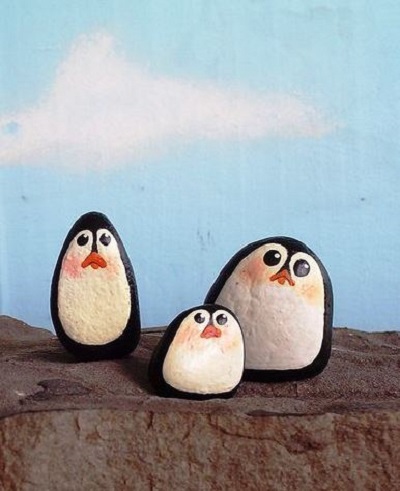 Method:
Either decide on a theme or idea (e.g. fish, ladybirds, penguins, etc.), or let your child's creative juices flow with an abstract design.
Paint one side of the stone with your design, then leave it to dry by placing it – unpainted-side down – on some old newspaper.
Once you are sure that your stone is dry, go ahead and paint the other side.
When the entire stone is dry, apply some varnish to give it a nice, smooth finish.
Images via Pinterest