This craft – ideal for pre-schoolers – lets your little one listen to the sound of falling rain. A cheap and simple project, it will keep them entertained and occupied during those boring rainy days we are so used to!
What you need:
Cardboard tube (from a tin foil or cling film roll)
Tin foil
Liquid glue
Coloured tissue paper
Tacks
Rice
Scissors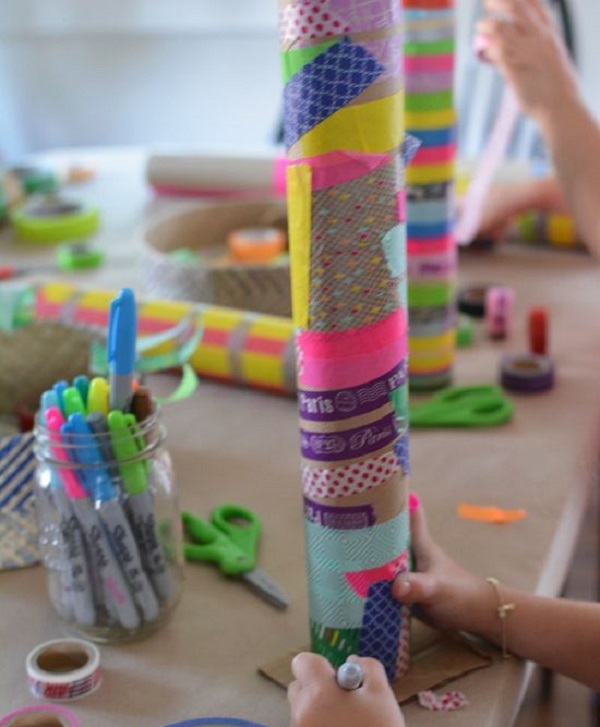 What to do:
Using your scissors, make little slits in different spots along the cardboard tube to make it easier to push your tacks through. Push them through the cardboard and secure them into the tube.
Roll the tube up in layer of tin foil, winding around a number of times. Squeeze the foil so that it is firmly secured against the cardboard, and 'plug' one end with foil.
Fill the tube with rice, then plug that end with foil just like in the last step.
Next, you need to decorate, so apply a layer of liquid school glue all over the foil to act as an adhesive for differently coloured scraps of tissue paper. Add on extra beads, foam shapes or glitter as preferred.
Once your rain stick is finished, get your little one to tip it upside-down and back again – it's sounds just like the pitter-patter of rain outside!
Images via Pinterest