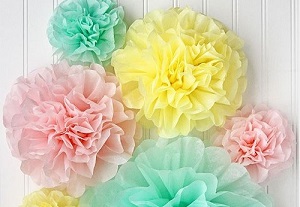 While coming up with a tasteful theme for your house is fun for mum and dad, it's nice to leave your child's bedroom or playroom a blank canvas in order for them to leave their mark on their own environment.
We've seen how pretty wall-hangings and canvases can brighten up the room, and now we have another beautiful project that will not only keep the kids busy, but requires minimum mess and effort.
What you will need:
Some strong card for the backdrop
Different coloured tissue
Glue
Scissors
Wall stickers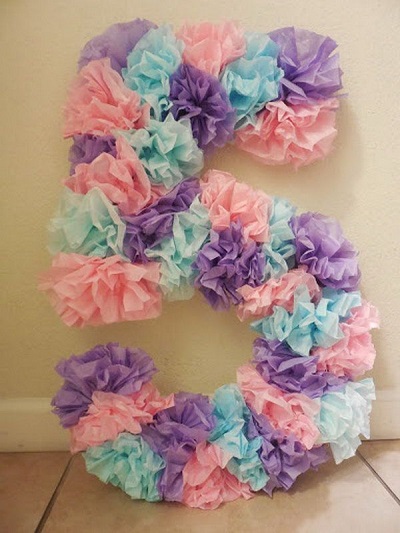 Method:
Decide on the size and shape your project is going to take – whether a letter, a number or even a character.
Bunch up a piece of the tissue paper so that it takes the shape of a rosette. Be careful not to scrunch it up too much; it tends to look better when only slightly scrunched.
Add a dab of glue to the cardboard, then gently press the tissue down. Coordinate the colours to make a pretty pattern, or let your creativity go wild with random placement.
Once finished, attach some sticky-backed wall inserts and attach to the wall for a beautiful springtime centrepiece.
Images via Pinterest