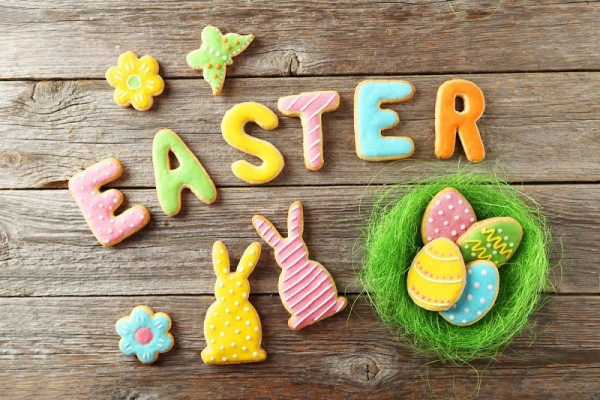 With Easter fast approaching, we're already preparing ourselves for the mountains of chocolate that will be lying around our homes in just a matter of weeks.
And while the sweet treats are one thing to look forward to, it's also the perfect time to get crafty with the kids.
We love any excuse to get crafting, and with pastel hues and cute bunnies as our inspiration, we found five amazing crafts the whole family can enjoy making.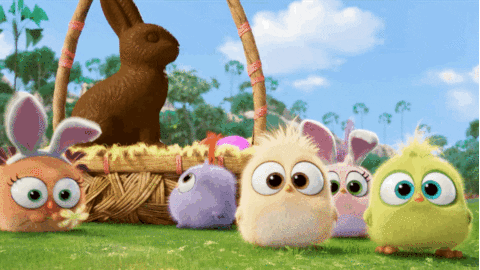 1. Washi tape eggs
You can't have Easter crafts without a decorative egg or two.
We love this simple craft and you only need a few items to create it.
With washi tape available in most craft or homeware stores, you'll be spoilt for choice when it comes to picking a pattern.
We made a handful of these lovely eggs and placed them in an old egg carton, they now live happily on our mantel and look great.
2. Pom pom bunny
These are nothing short of adorable.
While Blitsy Crafts use a fairly snazzy gadget to create their pom poms, there is nothing stopping you doing it the old fashioned way.
We're always pleasantly surprised by the amazing things you can create with a bit of glue, and this craft is another great example of that.
Go realistic with white or grey yarn, or embrace the Easter hues and make yourselves some perfectly pastel bunnies.
3. Bunny pot
This craft is definitely a display item.
While it may look a little more complicated, the products needed are all easily found in most craft or grocery stores.
Whether you want to use it to hold some mini eggs or pop a lovely plant in there, this pot definitely earns a spot in your front window.
4. Easy Easter basket
You don't need fancy materials to create something great.
With a bit of coloured card, and some cute stickers for decoration, you can create this cute Easter basket.
Let the kids pick their favourite colours and get cutting.
A few staples later and they'll have an adorable basket to hang in their room.
5. No-sew sock bunny
We weren't lying when we said we were inspired by cute bunnies.
This might be our favourite of the bunch thanks to the simple materials and even easier instructions.
While they use grey and black socks in the video, we couldn't help but use the most colourful socks we could find.
Crafting is all about having fun and experimenting, so you don't have to play by all the rules.