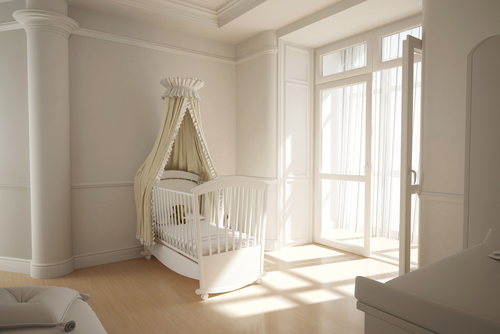 ​Feng Shui, which translated means wind-water, is a Chinese system developed over 3,000 years ago to balance the Chi or energy in any surrounding space. It is meant to give good health and good fortune and will help bring on relaxation for both mum and baby.
Being a new mum can be a hectic time, so it is important to ensure your little one's room enables them to feel happy and relaxed thus making you feel happy and relaxed.
Here are five tips for creating the perfect Feng Shui nursery:
Use calming tones
Make sure you choose colours that will help create a calming and relaxing atmosphere. Go for blues, beiges, taupes, or greens and try to avoid using any bright colours that will make your baby feel excited or stimulated like reds. The last thing you want at 3am is to have a hyper infant.
Keep it simple
Keep it simple with minimal toys adorning the walls or corners and skipping on the animal murals on the wall. If you want to add a bit of colour or a baby theme, a thin narrow border around the room or on the lampshade works well.
Have various light sources
Rather than just having one main light in the centre of the room, choose various lights: main, bedside and night light so they can differentiate between night and day.
Use wood
When choosing furniture make sure you go for natural materials like wood to keep in with the Feng Shui theory of wind and water being associated with good health.
Put cot in the command position
The command position is when the bed - or in this case your baby's cot - is backed up against the wall with the door in view, without being directly opposite the door. Dating back to early settlers, it is the theory that people sleep better when they have a view of the area around them and nobody can sneak up behind them.