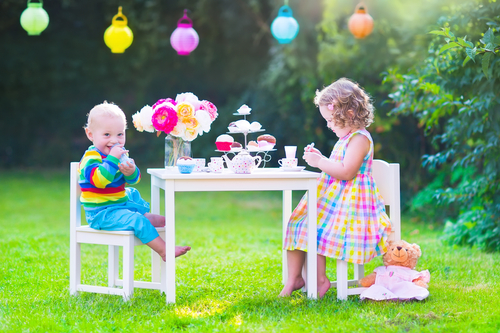 The summer is the perfect excuse to get out and start enjoying your garden a lot more. Sadly, throughout the winter months it can become a little neglected and a little sad looking. But, thankfully, whether you have a big budget or a really, really tight one, you can bring it back to life with very little effort.
This weekend, head out to your local gardening or discount store and pick up the following accessories:
1. Paper lanterns
If you have a low hanging tree, attach a few paper lanterns to it to add a little variety to your garden. You can also hang them off a wall or even your washing line.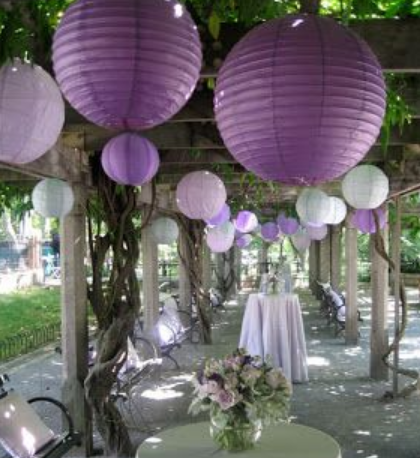 2. Tea lights
Tea lights look really pretty scattered around your decking or lined up on your outdoor table.
3. Wind charms
Not only do these look good, but they also create a truly relaxing tinkling sound.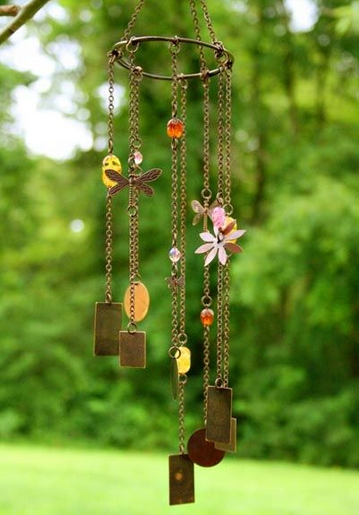 4. Solar lights
A little pricey starting off, these are perfect for bringing much-need light into your night time garden.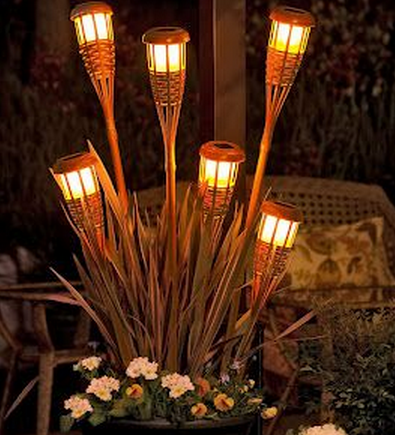 5. Miniature colourful tin buckets
You can pick these up fairly cheaply and they look fantastic lined up together or scattered around the lawn. You can fill them with tea lights or potted plants or mix it up a little with both.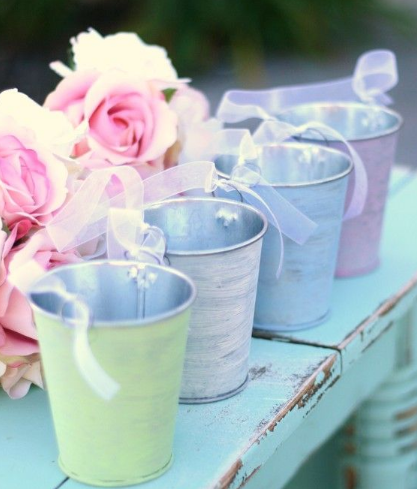 6. Bunting
Bring a little colour and texture to your garden with some bunting. You can hang it on a wall or wrap it gently around a tree or bush.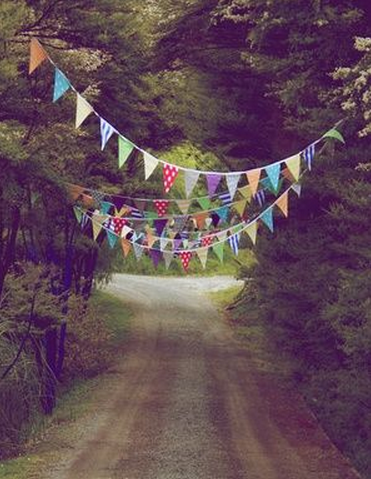 7. Swing seat
If you can afford to push the boat out, why not treat yourself to a relaxing swing seat.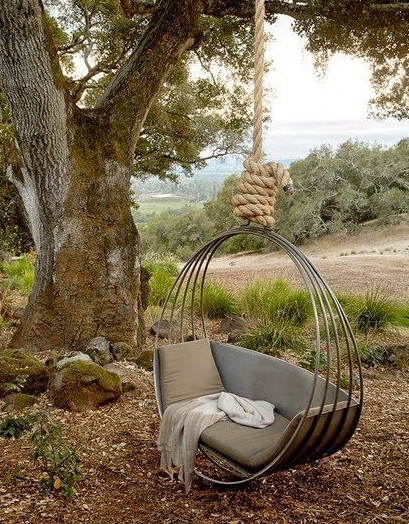 8. Barbecue
A small grill or a big outdoor oven – choose one that suits your family and your budget.
images via Pinterest