The kitchen is the heart of the home, and where you will spend a lot of your time. When it comes to decorating, when not add a pop of colour to really brighten the room up.
Here are four ways to inspire you:
Paint your wooden chairs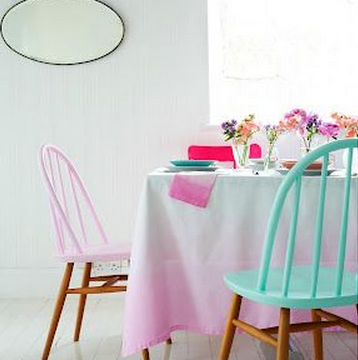 You don't ned to spend a fortune simply pick up a few sample paint pots and give your chairs a lick of colour.
Bright kitchen utensils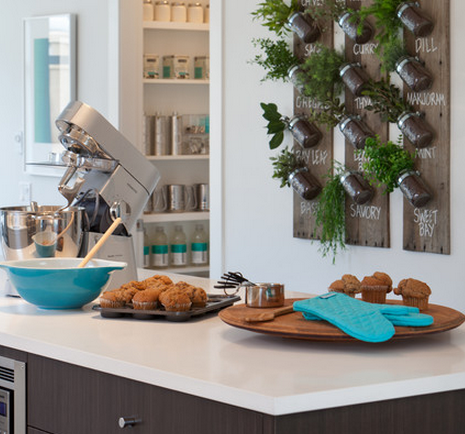 The easiest way to add colour is to buy a few bright utensils in your favourite shade and store them on counters and shelves.
Complement plain with colour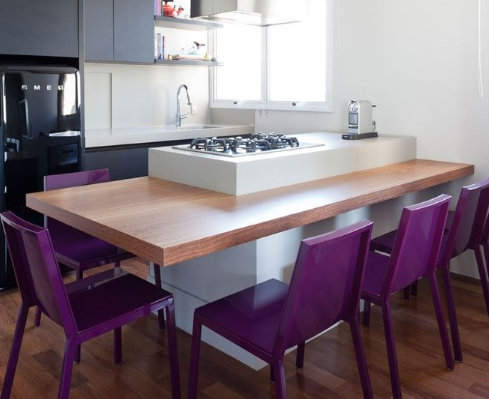 By just putting a few colourful items into a plain room, they will stand out so much more, like the chairs above.
Paint your kitchen cabinets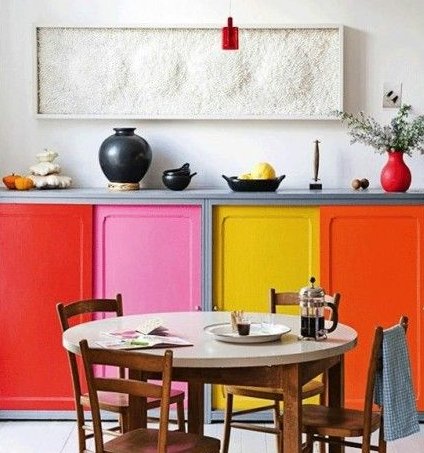 If you are feeling really brave, give your cabinets a make-over using really bright colours.
images via Pinterest