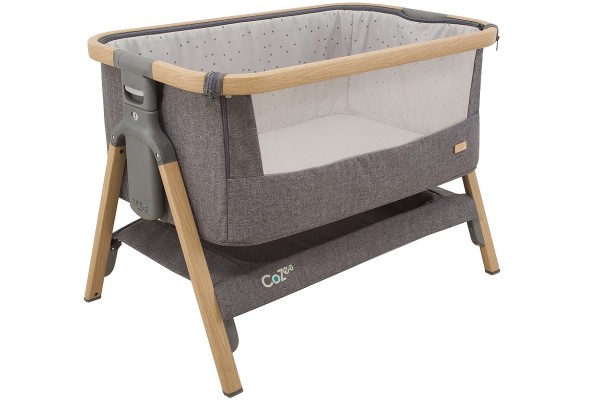 When it comes to baby equipment, especially during those precious early weeks, safety and peace of mind are key – this is why more and more mums are opting for bedside cribs.
MummyPages was recently asked to test out the Tutti Bambini CoZee® Bedside Crib, and we can honestly say that we have converted to the side-sleeping movement.
Designed to be used for side-sleeping (literally, attaching to the side of Mum's bed) or as a stand-alone crib, the crib is an essential for any new mother.
The best thing about this crib is that is keeps you close to your little one, helping to create that special bond that forms in the early days and weeks.
It's not just peace of mind that the Tutti Bambini CoZee® Bedside Crib offers, either; it has been designed to cater to your baby's comfort and safety, with a breathable mesh window and incline option which helps with congestion and reflux.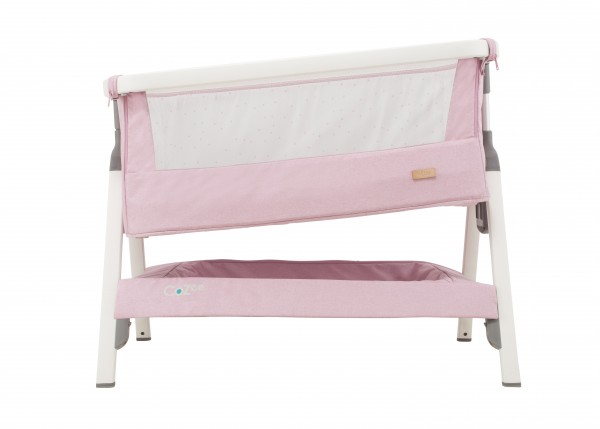 With a deluxe foam mattress, you can also rest assured that your little one is as comfy and cosy as possible.
While Baby's comfort is always at the fore of our priorities when investing in an essential piece of baby furniture, efficiency and ease of use are so important when you're a busy mum-on-the-go. This is where the crib really proves itself as a must-have.
The Tutti Bambini CoZee® Bedside Crib has been created with mums in mind, coming with a storage shelf (for everything from spare blankets to sheets and nappies) and a travel bag. It also has a 30-second open-fold mechanism, meaning it's super-simple to use on the go.
With removable, washable fabric lining, you won't be left in a laundry dilemma when you find a phantom spit-up stain!
We couldn't do a review of this crib without giving a shout-out to those gorgeous colour schemes, either – there's a combination to suit any bedroom, and they are so chic.
We are accordingly giving the Tutti Bambini CoZee® Bedside Crib a coveted five stars out of five.
Specs:
The crib is suitable for use for the first six months.
The crib weighs 10kg.
The six step height adjuster and adjustable straps mean it can be fitted to any bedframe.
The crib comes in four different colour combinations: Oak and Charcoal; Walnut and Putty; White and Ocean; White and Dusty Pink.
Highlights:
The crib gives Mum peace of mind while keeping Baby safe and cosy.
It is super-easy to use and adjust.
The storage shelf is great for holding bedtime essentials.
It's extra-convenient for breastfeeding mums, with easier access to Baby.
The range of colours is gorgeous, with something to suit every taste.
For more information on the Tutti Bambini CoZee® Bedside Crib, check out this link.