New insights from sustainable Irish baby clothing brand BabyBoo.ie reveals that Father's Day is 300% more popular than Mother's Day when it comes to personalised gifting. It seems mums are more thoughtful in purchasing thoughtful gifts for their young children's dad, especially first-time fathers.
The last two years of the pandemic have not been easy on new mums and dads, with many having to attend hospital appointments, scans, and sometimes even give birth alone. The effect of this is not to be underestimated on first-time dads. In a recent BabyBoo.ie survey, many new dads commented that missing out on these normally shared experiences, had an impact on their ability to bond with their baby in pregnancy and the early weeks of life. As a result, almost 9 in 10 first-time mums have vowed to make a big fuss of their new pandemic daddy this Father's Day.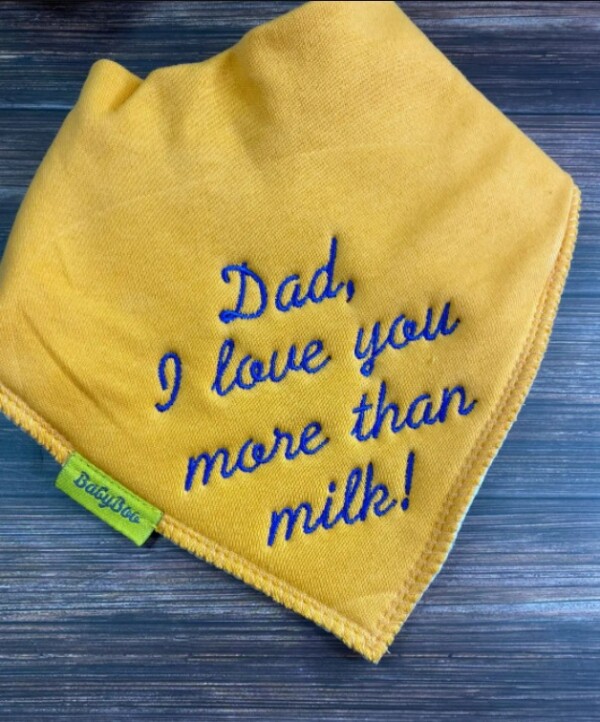 Commenting on the Father's Day retail insights, mum and co-founder of BabyBoo.ie, Vicki O'Callaghan said:
"Over the last five years, we have seen a marked difference in the online sales volumes of our personalised bandana bibs for Father's Day in comparison to Mother's Day. In fact, our mum shoppers are so thoughtful, they don't just buy for dad on Father's Day, but grandfathers and godfathers are also celebrated when it comes to gifting.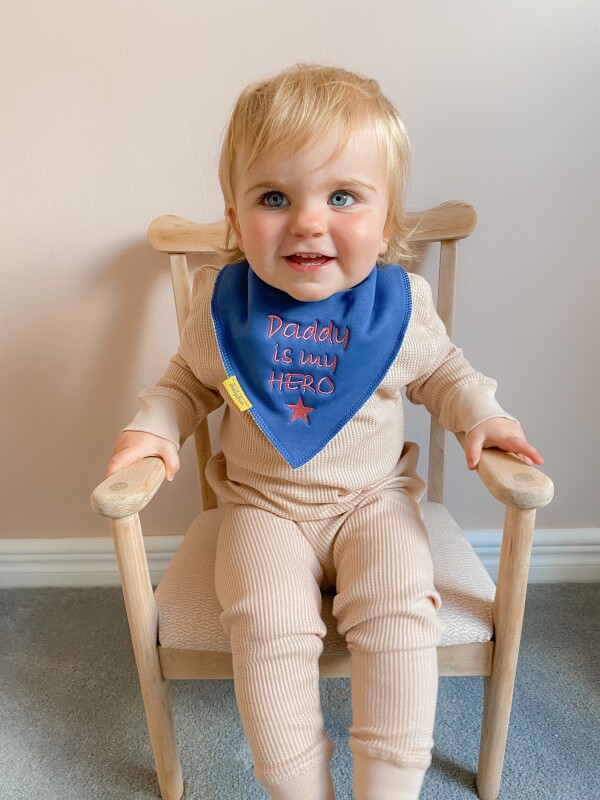 The figures from our online shop BabyBoo.ie, show that mums are three times more likely to make their partner feel extra special on the annual parent appreciation days of both Mother's Day and Father's Day."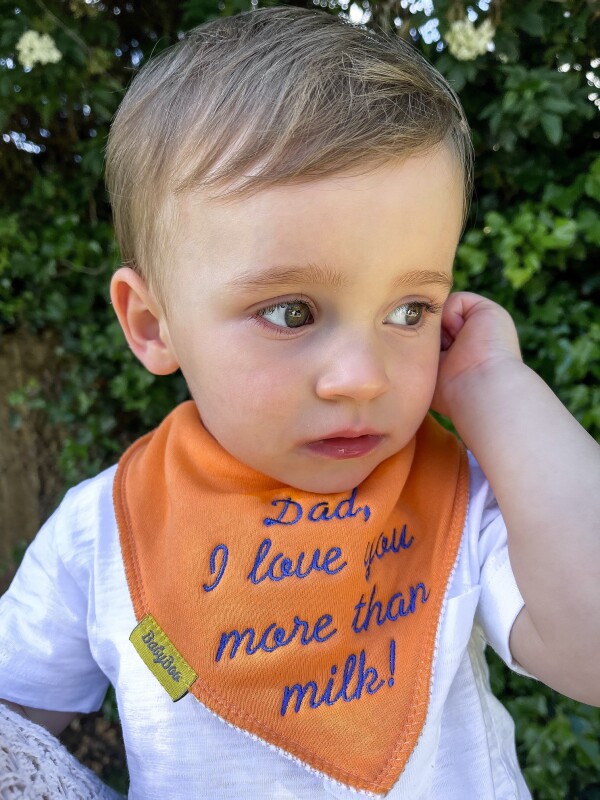 "Some of the bibs we've been embroidering this year to surprise daddy will be sure to bring much joy on this Father's Day, Sunday 19th June 2022. Messages like; Our 1st Father's Day, I love Grandad, Daddy's my hero, Best Godfather, and Dad, I love you more than milk! What is more, the pandemic and new hybrid working models have enabled many dads to be more hands-on than ever before, which is definitely something to celebrate!"
Personalised embroidered organic cotton bandana bibs are priced at €12.50 and can be ordered in a range of different thread and font choices from BabyBoo.ie with fast delivery nationwide.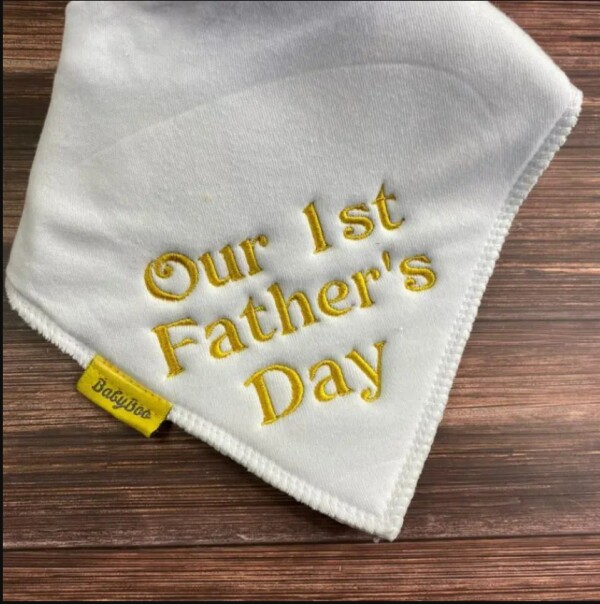 This year's Father's Day Luxury Gift Box is in association with Irish skincare brand Ground Wellbeing and is priced at €45.00. The box includes a Father's Day bib of your choice and Ground Wellbeing Beard Oil and a Gift card.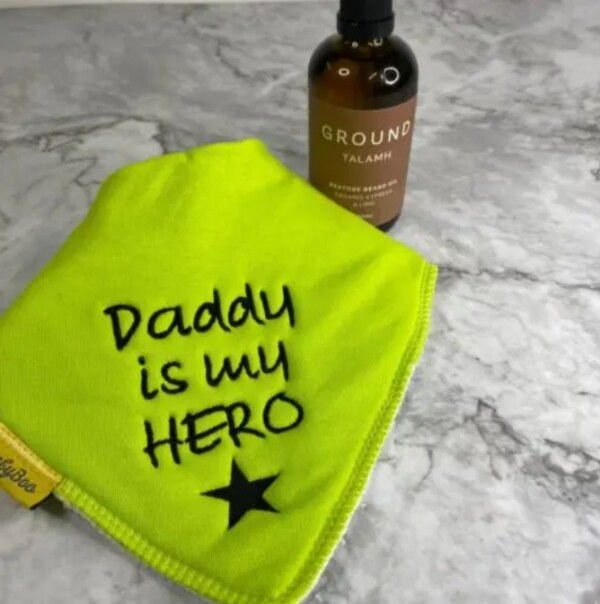 *The Father's Day insights from BabyBoo.ie are based on online personalised bib sales during Mother's Day and Father's Day from the period 2016 to 2021. Survey research insights were generated from a poll of over 350 parents.