Before we become parents, we are all told of just how crazy those early weeks and months are when it comes to routine – or, should we say, the complete lack thereof!
One man has managed to capture the chaos perfectly, sharing a graph of his infant daughter's sleeping and feeding routine for the first year-and-a-half of her life.
The father, known only by the Reddit handle Jitney86, shared the graph on the site's thread – and it has caused quite the stir among fellow parents!
Beginning at the three-month mark and running right up to 17 months, the graph shows the absolute madness that is Year One with a baby.
As you can see, Jitney86's little one was going through 15-minute periods of breastfeeding and sleeping at one point!
Months 3 to 17 of my baby's sleep and breastfeeding schedule [OC] (data collected manually and visualized in Excel) from dataisbeautiful
Sharing his findings with the Reddit community, the exhausted father explained: "My wife started collecting data after three months because we were going crazy due to the lack of predictability that comes with having a newborn. We found it helpful and just kept going."
Initially, his wife had begun documenting their routine using a series of apps, but she found them to be unhelpful. By documenting the times on a graph of her own, the new mum felt slightly 'less chaotic'.
As terrifying as this graph may be towards the beginning, parents-to-be and new parents need not be too frightened about what they are getting themselves in for. Indeed, the routine became a little more structured after a couple of months.
It seems the graph has really struck a chord within the Reddit community, with many parents swapping their own tales and tips.
Happily, the comment section is filled with encouraging words from parents all over the world.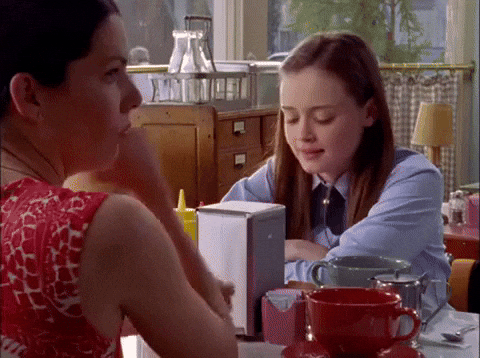 "As a first-time dad to a four-month-old, I'm looking forward to that sweet, sweet sleep consistency. Never has a graph filled me with such hope," wrote one father.
A mother chimed in: "Four months is such a hard age and usually comes with a sleep regression. It really is SO hard, but it passes!
"I started watching a new show when I was up breastfeeding, and I would only watch it in the middle of the night during our 10+ wake-ups, so I had something to sort of look forward to and make it less horrifying."
Well, mums – what do you think? Is this graph familiar at all?