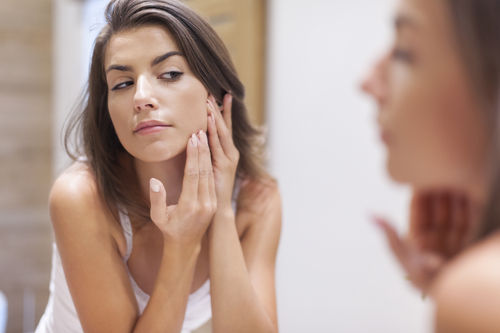 Acne doesn't stop just because you have come out of your teen years. In fact, for some mums, acne can continue right up until adulthood and be just as severe as when they were teens.
Here's what you need to know about it:
What is it?
Acne is caused by a build up of oil in the skin that clogs pores and becomes inflamed and sometimes infected. However, it is also caused by an over production of the hormone oestrogen during certain stages in life such as during pregnancy.
When does it happen?
Most women will notice that it will flare up just before their period as their hormone levels change but also when on certain medication or if they are smokers.
How to treat it
It is important you don't use products aimed at teenagers because older skin is very different to younger skin. Teenage skin is a lot thicker, oilier and less sensitive than your skin so use a product that won't cause even more irritation or dry it out. Now is the time to talk to a dermatologist who may be able to help you treat it once and for all.
Be careful what you put on your face
It is important you are careful of what you put on your face. Make sure you use products suitable for oily skin and don't skimp on moisturising lotion. When choosing a foundation make sure you choose an oil-free or matte one. The last thing you want is to put even more oil on your face.