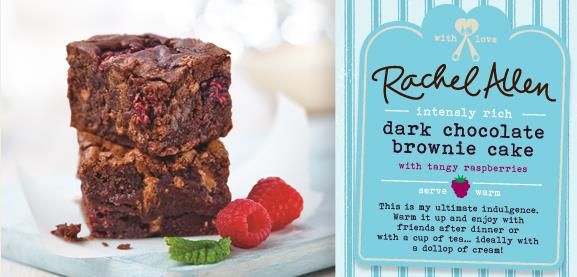 There is no denying we LOVE cake here at MummyPages! While we often like to bake our own, there isn't always time, so from time to time we like to pick up a ready-made cake in the shops. If you are looking for something that tastes delicious and still has that 'homemade' feel, we suggest you try Rachel Allen's new cake range.
One cake we shared in the office was the intensely rich dark chocolate brownie cake with tangy raspberries. This is beautiful when heated and served with cream and a cup of tea. The tanginess of the raspberries contrasts beautifully with the rich chocolate. As you can imagine, it was devoured in minutes!
Another new cake from Rachel is the sticky & gooey toffee apple & ginger cake covered with butterscotch sauce. The name says it all – this is yummy! The cake is inspired by upside-down cake and when slightly warmed and served with vanilla ice cream it is divine.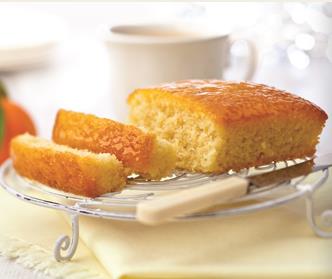 If you want something a little lighter but equally delicious, try the tangy & tantalizing orange & almond drizzle cake glazed with citrus syrup. This is a really simple and elegant cake that tastes amazing whether it's slightly warmed or cool. When heated, it has a lovely moist texture and zesty taste, and is fabulous with a little Greek yoghurt.
To find out more about Rachel Allen's new cakes, visit her website
here
. All cakes are available in Tesco and all good food stores.
March 2013