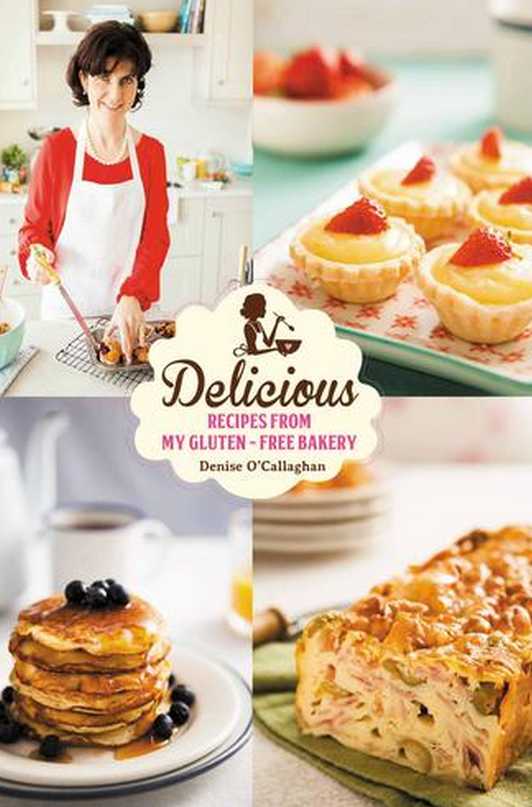 As a home-baker Denise O'Callaghan understands that one of the most challenging aspect of a gluten-free diet is baking.
A passionate baker, when her dad became diagnosed as coeliac, Denise's baking took an unexpected turn. Her new path eventually lead her to create Ireland's first artisan gluten-free bakery, Denise's Delicious Gluten Free Bakery.
With a fundamental belief in the importance of natural ingredients, Denise's baking philosophy is that a restricted diet should not mean a compromised food choice or experience, something that is very evident throughout the cookbook.
With over 100 tempting recipes, Denise proves there is no reason why someone who can't eat wheat should miss out on tasty cakes, bread, tarts, scones and even pizza.
From her Caribbean fruit flan to her chocolate peppermints cookies and her lemon curd tartlets to her blueberry and ricotta loaf there is a recipe in here to suit everyone.
The book's beautiful photos and easy-to-read methods make it a delight to use and Denise's handy tips make gluten-free baking a breeze.
Published by Mercier Press, it is available now.