We're taking a look back on this week's episode of Design Doctors.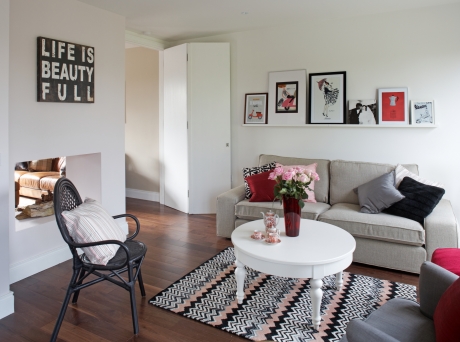 Warm yet airy is the best way to describe the colour scheme used in the latest episode, which took place in Leixlip.
There were so many lovely looks to choose from, but w
e particularly liked the soft pink that was used to create a feature wall in the sitting room pictured below.
It just proves that pink doesn't have to be girly and when used in the correct manner, it can bring a subtle statement to any room.
Dulux recommends asking your local Dulux stockist to specially prepare the subtle pink colour "10YR 74/066" and the perfect off white "Jabot" into a matt finish to recreate this look in your own home.