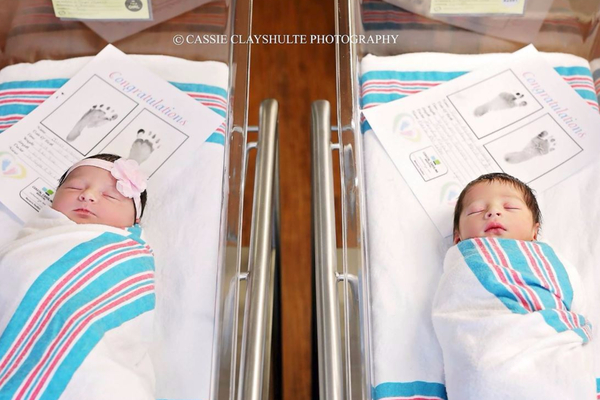 It's not so much a story of star-crossed lovers, but more one of star-crossed births. It seems these two babies were meant to meet at a very early age.
Two families welcomed new babies within hours of each other and, unknown to each other, named them Romeo and Juliet.
Morgan and Edwin Hernandez welcomed their baby into the world at Blufton Hospital in South Carolina on Saturday, and named him Romeo.
Just 18 hours later, in the next room, Christiana Shifflett gave birth to her daughter, whom she and her husband Allan named Juliet.
Neither set of parents knew each other, and both had picked out their baby names in advance.
The two babies were soon introduced and, we have to say, they look adorable together. Both have full heads of hair, too - how cute are they?
Romeo and Juliet's amazing story was shared to the Facebook page Love What Matters by local baby photographer Cassie Clayshulte. The amazing story has had over 53,000 reactions and had had over 4,000 shares already.
Going viral a few days after birth, now that's impressive!
What do you think mums, coincidence or fate?