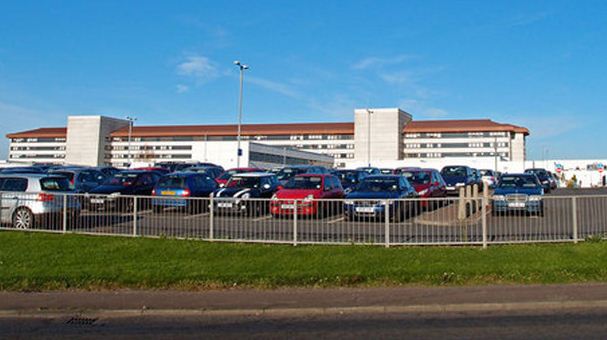 A woman whose baby son died six months after he was born told an inquiry that she begged for assistance in the lead-up to his birth, but was ignored by medical professionals.

Jennifer Kennedy said she knew she needed to deliver her little boy, but was brushed aside by both nurses and doctors.

Reliving the time she spent in Crosshouse Hospital in December 2010, Jennifer said: "In my own head I knew and kept arguing to get the baby out but they wouldn't. As a mother carrying a baby you know when it's time."

Jennifer was told that her waters hadn't broken yet and she should continue to wait, but Jennifer recalls telling people she needed attention,saying: "I kept telling everybody all the way through the day that I was supposed to be taken for a section at midday but I just got brushed off. Nobody listened to what I was saying."

Having been told she would be checked on later, the mum-of-two relived the moment that she suddenly went into labour, saying: "The next thing I remember is alarms being pushed, the room filling up and a doctor saying, 'What the hell, she's only one centimetre dilated."

Her son Elijah was born by c-section, but tragically died at home six months later having spent his first five weeks in the hospital's neonatal unit before being transferred to Glasgow's Yorkhill children's hospital.

Remembering her son's short life, Jennifer said: "He needed 24 hour care. He didn't have a gagging mechanism and could choke at any point. It was constant. He could go blue any time of the day and you had to revive him."

Eager to remember her son as a loveable little boy, the devastated mum remembers bath-times with her three children and said: "You could see he was a normal wee baby. He loved it."

NHS Aryshire and Arran have accepted that failures took place during Elijahs's birth, with Jennifer telling the inquiry: "He was let down. He was a perfect baby before he was born."