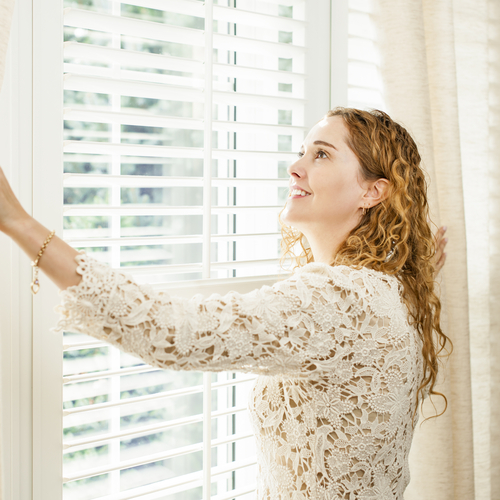 While there is nothing like opening the blinds on a beautiful sunny day and allowing the sun stream in through the window, there is also nothing quite like closing the blinds and enjoying a little privacy!
But with so many options for covering your windows, it can be a little daunting settling on one you like.
To help you out, we have compiled a list of the most common styles to choose from:
Roller blinds
These are great at creating privacy when pulled down and allowing a lot of light in during the day. However, there is no in between in terms of allowing a little light in and creating privacy.
Mesh curtains
Light, see-through curtains, these work really well at creating privacy yet allowing sun stream through. They come in a variety of colours and you can even choose one with a design on it. These are ideal for bedrooms or living rooms.
Net Curtains
Considered a little old fashioned these days, net curtains are definitely something to be considered. A little heavier than mesh coverings they can block out too much light during the day but are fantastic if you live on a busy street.
Shutter blinds
A little heavy for during the day, you can dress your windows without the need for curtains. From wooden to plastic to fabric and vertical to horizontal there are so many different types that you can choose from depending on your needs.
Roman shades
These are a really fancy option and you can get them in various material from plastic to fabric. They look fantastic pulled up or down and you can get them in a range of colours to suit your interior. They work just like a blind in that they are pulled up using a cord.
No matter what you choose, make sure it is kid-safe.