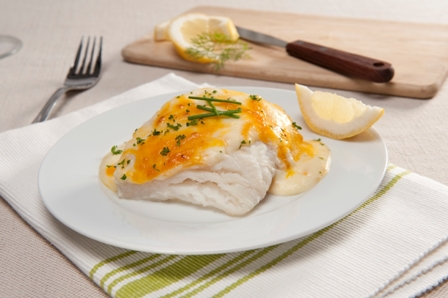 Enjoy a restaurant quality meal for two without spending hours at the cooker and a fortune on ingredients. SuperValu have introduced a brand new 'Dine in with SuperValu Supreme' meal deal which offers you exactly that. For just €7.50 you can have a lovely two course meal in the comfort of your own home – so you don't have to hire a babysitter to enjoy a romantic dinner for you and your hubby! With a wide selection of mains, sides and desserts to choose from, there is something to satisfy everyone.
For many, dining out has become a luxury, so SuperValu want to offer you the chance to create a restaurant-like experience at home, and at a great price. All of the meat used is 100% Irish and you can choose between a wide range of meals including succulent pork fillet in a whole grain mustard sauce, the Steak Diane in a rich creamy brandy sauce, and the Char-Grilled Chicken Breast with Mozzerella, Smoked Bacon and Basil.
And of course no dinner for two would be complete without a bit of dessert. There are three different dessert options to choose from – gorgeous rich chocolate puddings with a Belgian chocolate sauce, heavenly sticky toffee puddings and the irresistible mini desserts.
The SuperValu Supreme Meals are now available in store, retailing at €7.50 for a main course, side dish and dessert saving €5.47 when you buy all three. For inspiring meal solutions and everyday low prices, shoppers can visit their local SuperValu store or log onto
www.supervalu.ie
.