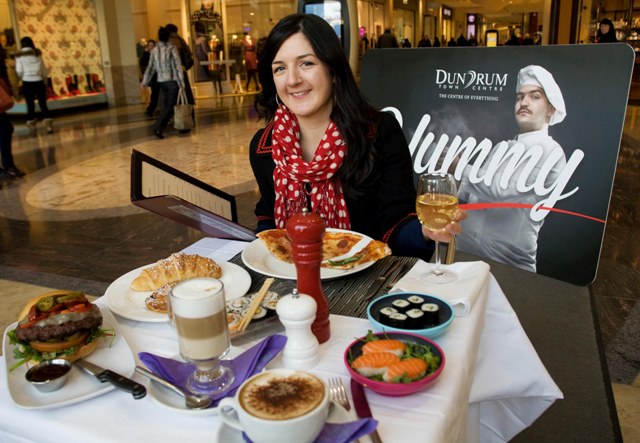 Are you a 'Drummy Mummy' who loves to shop and eat in Dundrum Town Centre? If so, then you'll be delighted to hear that Dundrum Town Centre have launched a new 'Yummy' card which offers several discounts when dining at Dundrum…so now you can be a 'Yummy Drummy Mummy!'.
Whether you're in the mood for nachos, noodles, pizza or coffee, the 'Yummy' card will make eating at Dundrum Town Centre even more value for money.
There are only 5,000 of these cards available and they will be given out on a first come, first serve basis. To receive a card, simply
click here
and register a 'Yummy' Card application. The card is free of charge.
The 'Yummy' card was launched by cookbook author, food blogger and TV presenter Lilly Higgins. Lilly said at the launch "The 'Yummy' card is such a great idea, there are so many offers available for foodies from so many different restaurants in Dundrum Town Centre giving customers a huge selection when it comes to eating in the centre. Whether it is just a light snack or a full meal, there is something to suit everyone's taste."
For a list of the discounts available with a 'Yummy' card
click here