Water confidence builds life confidence. That's why introducing your little one to the water is one of the best starts you can give them in life.
Water Babies leading swim programme has been developed to build water confidence and skills throughout your little one's first five years. You'll love nothing more than seeing their progression as your they move from fun floating, kicking and splashing to swimming independently.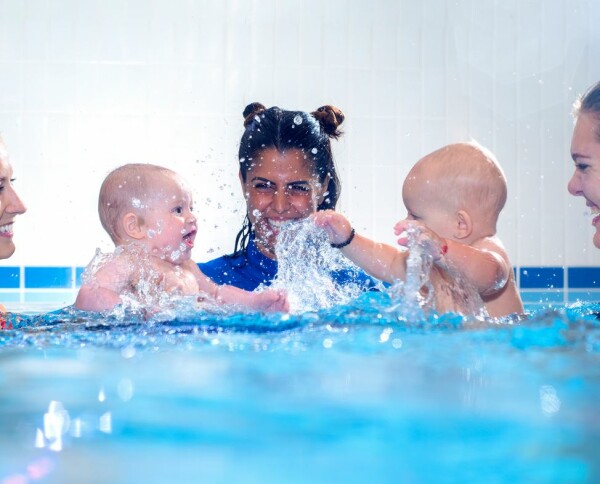 And not only will your little one develop key aquatic skills, but we'll also give them the knowledge to keep themselves safe. By the end of their journey, your child will be able to independently swim to the side and climb out to safety, wherever they are.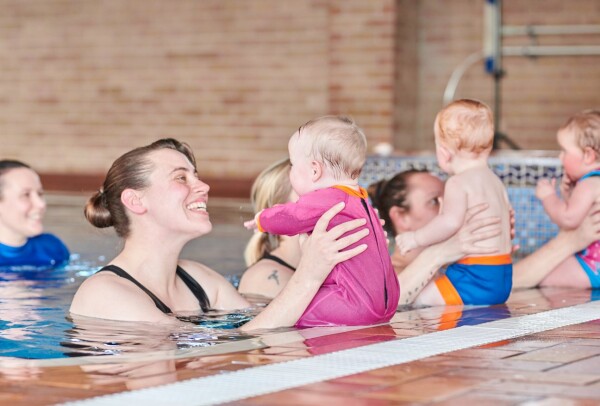 You can be safe in the knowledge that you're learning from the best. Our teachers hold the highest qualification that can be achieved. And they're the most passionate around, there to guide you at every stroke of your little one's journey.
There are many, many benefits of baby swimming for you and your baby but here are our Top 10!
Teaches water safety - Teaching your little one vital safety skills including how to travel to the side of the pool, hold on and get out, could save their life one day and prevents them from developing a fear of water later in life.
Strengthens Heart & Lungs as well as their arm, leg and neck muscles.
Increases Confidence – the thrill of grasping a new skill or achieving something they have been working on will give your little one confidence to try and learn new skills.
Develops aquatic skills - learning breathing techniques and strokes that will help them become amazing little swimmers.
Accelerates learning - All the movements your little one learns in the water strengthens their brain connections and sharpens their mental skills. Research has found that by the time they start school, children who swim in the early years are ahead of non-swimmers by six to fifteen months in solving maths problems, counting, language and following instructions.
Develops balance - simply bouncing and splashing in the water stimulates the vestibular system which aids balance.
Improves Fine Motor Skills – Activities like chasing toys in the pool helps with those smaller movements that occur in the wrists, hands, fingers, feet and toes.
Enhances the bond with your baby through lots of skin to skin and eye to eye contact in a lovely warm pool.
Enhances wellbeing - Warm water relaxes your baby, while swimming stimulates their appetite building healthier eating patterns and promotes a good nights' sleep (which is great news for you too!).
Accessibility - water is a leveller, a place where everyone can flourish and have fun in a non-competitive environment.
So, what are you waiting for? Water Babes teach in swimming pools across Ireland
click here
to find out more about the classes in your local area and they'll be in touch with all the details!
Brought to you by