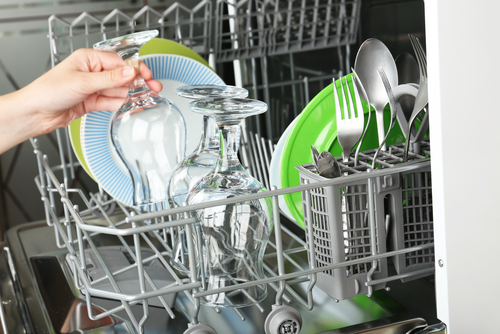 There is more to the dishwasher than simply stacking in the dishes putting in some detergent and turning it on.
The last thing we need is to have the dishwasher break down halfway through a load - the kitchen will be filled with piles of dishes, so make sure you take care of it with our dos and don'ts:
Do:
Get rid of any food from the dishes before loading them in.
Wait until it is full before tuning it on.
Check it has adequate salt to stop limescale building up and rinse aid to prevent streaking at least once a month.
Clean it weekly to stop food becoming trapped in the filter and the door rims.
Do run it when empty every six months or so to stop it smelling.
Don't:
Don't overfill it, otherwise nothing will come out clean.
Don't overuse detergent as it can leave residue.
Don't put in plates with food scraps on it.
Don't put jars with labels in as the glue can clog pipes and drains.