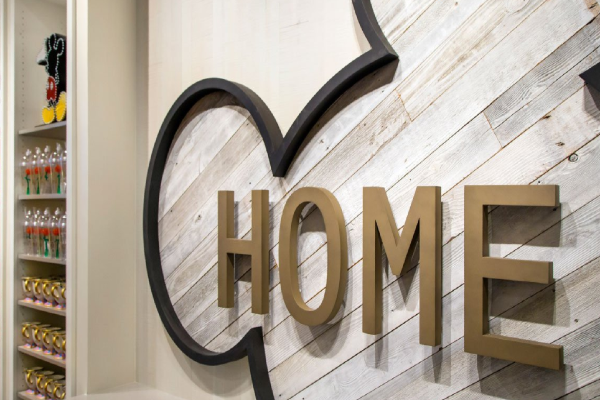 Disney has opened a brand new homeware store and we have fallen head over heels in love with it.
The store is located in Disneyland California, and we have never been more tempted to book flights to the States.
Disney Home features some of the most amazing looking products that we'll happily spend all of our money on.
The magical shop is packed full of homeware that will make your house look like it belongs in its very own Disney movie.
Some of the products include pillows, mugs, pet supplies, tea towels, wine glasses, cookie cutters and aprons.
The available products will change every so often as they are seasonal, which means the shop will feature special items for the holiday seasons, including Easter, Summer, Halloween and Christmas.
One of the most popular lines is the Beauty and the Beast 'Be Our Guest' collection which would be ideal for a Disney themed dinner party.
If your family love Disney as much as us then you just have to treat yourself to something from the homeware store of our dreams.
Obviously, we're all not lucky enough to jet off to California at the drop of a hat, but fear not, plenty of the products are available online.
It's time for us to wave goodbye to our dull, chipped mugs. We'll be splurging on all of the Disney themed kitchenware once payday rolls around.
The matching Micky and Minnie Mouse cups will make our mornings a hell of a lot more magical.
We just wish the Disney Home store wasn't so far away!