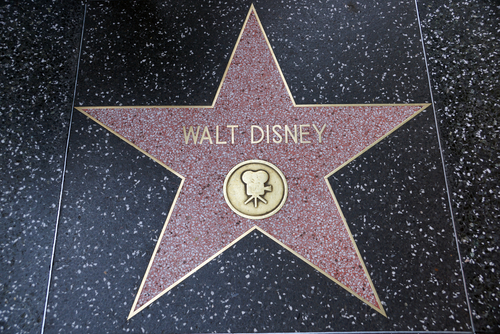 We all love a good Disney movie or two and even more so when you have kids of your own to enjoy it with.
If you are a die-hard fan and expecting, why not look to the movie for a little name inspiration.
From princesses to toys and cars to dragons, there are so many fantastic ones to choose from.
Girls:
1. Amelia – the goose from The Aristocats
2. Anastasia – one of the wicked sisters in Cinderella
3. Ariel – The Little Mermaid
4. Anna – Frozen
5. Babette – feather duster from Beauty and the Beast
6. Belle – Beauty and the Beast
7. Celia - the snake-haired monster in Monsters, Inc.
8. Colette – the chef in Ratatouille
9. Elsa - Frozen
10. Esmeralda – from The Hunchback of Notre Dame
11. Flora – the good fairy in Sleeping Beauty
12. Giselle – Enchanted
13. Jasmine – Aladdin
14. Jessie – the cowgirl in Toy Story 2 and 3
15. Lilo – Lilo and Stitch
16. Nala – the lioness in The Lion King
17. Violet – the daughter in The Incredibles
18. Willow – the grandmother tree in Pocahontas
19. Merida – the protagonist in Brave
20. Wendy – the older sister in Peter Pan
Boys:
1. Andy – Toy Story
2. Apollo – from Hercules
3. Buzz – Toy Story
4. Bruce – the shark in Finding Nemo
5. Dale – the chipmunk from Chip and Dale
6. Claude – the judge in The Hunchback of Notre Dame
7. Donald – Donald Duck from the Mickey Mouse cartoons
8. Eli – The Princess and the Frog
9. Finn – the British spy car from Cars 2
10. Fiagro – the cat from Pinocchio
11. Flynn – Flynn Rider from Tangled
12. Gus – the little mouse in Cinderella
13. John – John Smith in Pocahontas
14. Joshua – from Atlantis: The Lost Empire
15. Oliver – the homeless kitten from Oliver and Company
16. Peter – Peter Pan
17. Russell – the little boy from Up
18. Robin – Robin Hood
19. Remy – the rat from Ratatouille
20. Sebastian – the crab from The Little Mermaid