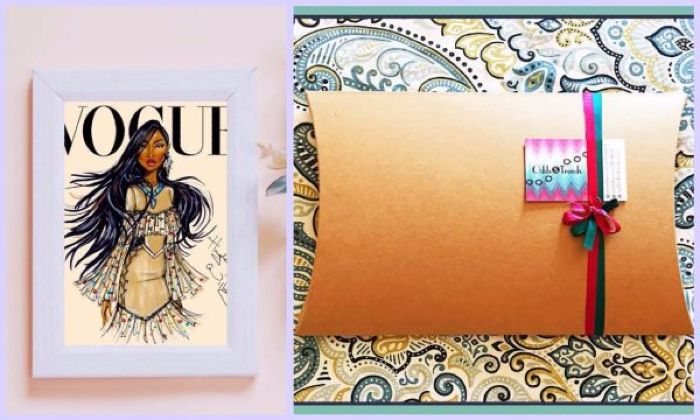 You may have realised by now, but we are TOTALLY obsessed with all things Disney (shocking, I know).
Anyway, that has led to a constant hunt for new and gloriously magical products, that just put a smile on our faces.
I don't mean to alarm you, BUT we have found the best Disney related goodies yet - and they're homegrown!
Odds&Trends is a gorgeous company that sells special gift boxes, filled to the brim with Disney goodies, along with other magical things (we're talking mermaids, wizards and unicorns!)
"We met in our home town of Limerick over 15 years ago. Both a bit blunt, both ambitious, and both creative, we knew immediately that we would be close friends," says the awesome Jenny Lang, co-founder of Odds & Trends.
Explaining how their fantastic business idea came about, Jenny said: "With an eye for detail, and over 20 years of online-shopping experience between us, we have always enjoyed picking out the perfect items to bring a smile to the faces of our friends and family."
"And so the concept of Odds&Trends was born, from our belief that giving gifts should be as stress-free and enjoyable as receiving them. Therefore, we've decided to do the leg work so that you don't have to," adds the other fab founder (and Disney lover), Ruth Atkinson.
Amen to that sister, we thank you in advance!
Odds&Trends was founded in 2017 and since the first day in business, they have been bringing the best selection of products and merchandise to their magical customers.
The best part is that the two gorgeous ladies behind the brand put so much time and effort into ensuring a variety of fantastic items, along with unique limited edition and seasonal items that fit any budget.
"Tell us more, immediately!" I hear you ask?
Basically, the ladies offer magical themed gift boxes that are filled with gorgeous goodies - like mermaid makeup brushes, Disney princess prints, and even the occasional butter beer!
We're telling you that this is the BEST present idea out there - and we'd like to order 87 boxes.
The best part? These gorgeous goodies won't break the bank, at a very reasonable €22.50!
I mean, kindly shut up and take our money.