Disney-owned cable network Freeform has bit back against the concerning number of people criticising the casting of the live-action The Little Mermaid remake.
Halle Bailey has scored the role of Ariel in the new film, and a torrent of racist backlash has ensued as a result.
Groups online have claimed the original has now been 'ruined' by a black actress earning the role, and that the Danish author of the fairytale would have wanted her to be a Caucasian actress.
An open letter to the Poor, Unfortunate Souls:#TheLittleMermaid #Ariel #MyAriel pic.twitter.com/XYJSXKt2BU

— Freeform (@FreeformTV) July 6, 2019
The hashtag #NotMyAriel even trended after the casting announcement, proving that racism is still a massive issue in society. It's rare that an actress-of-colour gets a protagonist role, especially in a Disney film, so it's a huge deal that should be celebrated.
In an open letter referencing Ursula the sea witch, the network reminded the ridiculous critics of the new Ariel that the tale is a "work of fiction" and that the casting of the "highly talented, gorgeous" Bailey is "inspired".
The letter reads: "Ariel … is a mermaid. She lives in an underwater kingdom in international waters and can legit swim wherever she wants…But for the sake of argument, let's say that Ariel, too, is Danish."
dream come true... pic.twitter.com/sndjYUS6wO

— chloe x halle (@chloexhalle) July 3, 2019
"Danish mermaids can be black because Danish *people* can be black."
It added: "If you still cannot get past the idea that choosing the incredible, sensational, highly talented, gorgeous Halle Bailey is anything other than INSPIRED casting that it is because she 'doesn't look like the cartoon one', oh boy, do I have some news for you… about you."
"Ariel can sneak up to the surface at any time with her pals Scuttle and the *ahem* Jamaican crab Sebastian and keep that bronze base tight. Black Danish people, and thus mer-folk, can also *genetically* have red hair," Freeform continued.
Hilarious rapper and actress Awkwafina, who is set to play Scuttle in the film, responded to criticism by saying:
"I think that she's going to play an amazing mermaid. She's an incredible singer, incredible actress and I'm really excited to have her as a Disney princess."
The original Little Mermaid herself, Jodi Benson, has also had her say about the casting. "The most important thing is to tell the story," she started, via Comicbook.com.
"And we have, as a family, we have raised our children, and for ourselves, that we don't see anything that's different on the outside. I think that the spirit of a character is what really matters," she continued.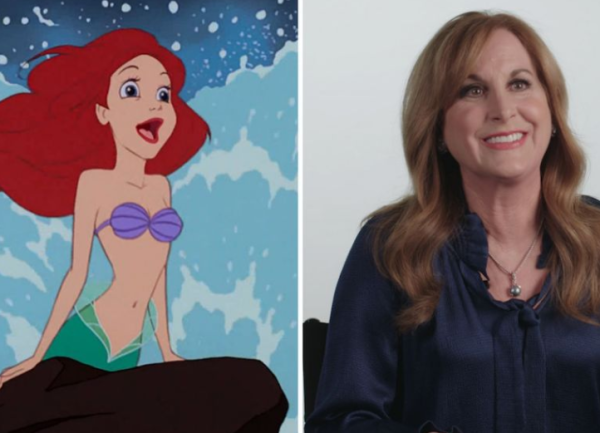 "We need to be storytellers," she added. "And no matter what we look like on the outside, no matter our race, our nation, the colour of our skin, our dialect, whether I'm tall or thin, whether I'm overweight or underweight, or my hair is whatever colour, we really need to tell the story."
"I know for Disney that they have the heart of storytelling, that's really what they're trying to do. They want to communicate with all of us in the audience so that we can fall in love with the film again."
Bailey is half of the R&B duo Chloe x Halle with her sister, Chloe. Halle has yet to speak out about the backlash, which is probably wise.
The new adaptation will include songs from the 1989 animated Disney classic and new tunes from original composer Alan Menken and Hamilton creator Lin-Manuel Miranda.
Production on Disney's live-action The Little Mermaid is set to begin filming in 2020.
Feature image: Disney/Vanyaland