Sending and receiving Christmas cards is a huge part of the festive season. They are the perfect way to tell friends and family that you are thinking of them and to stay in touch with loved ones abroad.
And while they are a lovely thing to receive in the post, when you end up with so many that you are struggling to find places to put them, it's time to get a little creative.
Here are a few ideas to help get your started: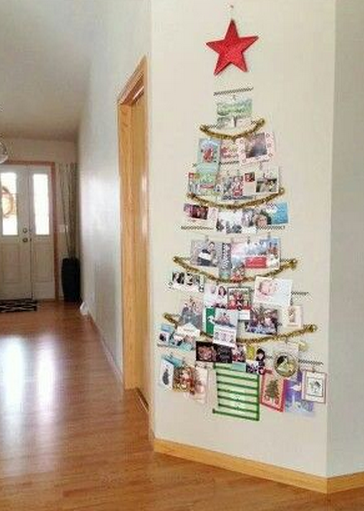 Keeping with the theme of the season, secure twine in the shape of a tree to you wall and hang the cards from it.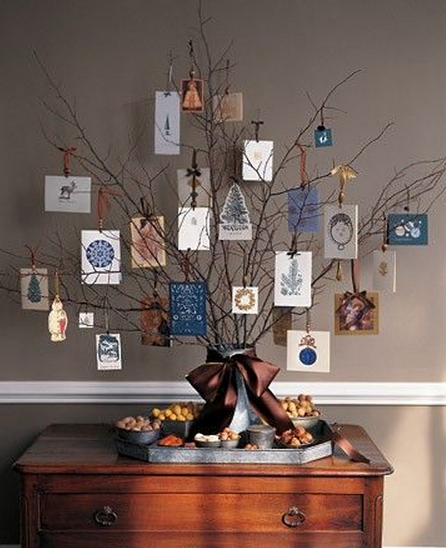 Head out to your garden and pick up a few twigs, pop them in a vase and hang your cards from it.
For a really simply idea, simply hang ribbon on the wall and secure the cards to it with a bit of sellotape. Stick with reds and greens - the colour of the season.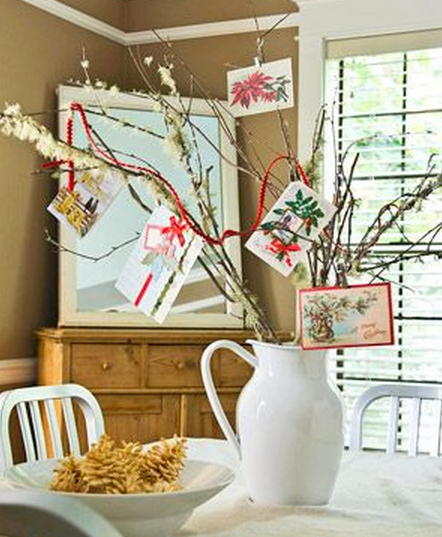 You don't need to have the cards all in the same place; they work really well as centre pieces or instead of flowers.
images via Pinterest