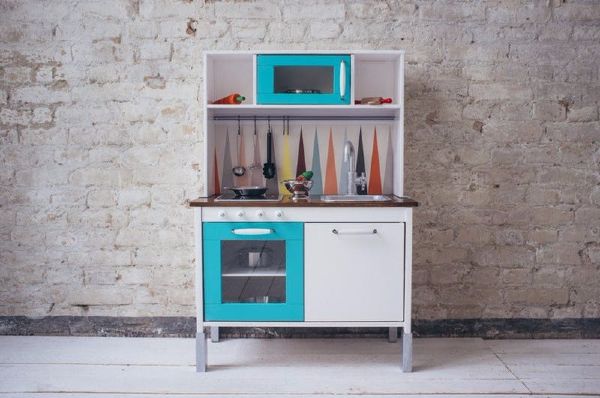 There's no doubt that the IKEA DUKTIG play kitchen has become somewhat legendary as a role-play station.
The famous little kitchen has become a staple in many homes, as it a great toy that won't break the bank - but can't deny that it is kind of boring.
The kitchen set comes in a rather sad shade of greyish-white, but there are ways to seriously spice up the little toy.
We have seen so many amazing DIY attempts at jazzing up the DUKTIG, and some of them are seriously cool.
Allow yourself to add a bit of personality to your kiddo's kitchen with some simple hacks, like the ones we're about to show you!
Warning: serious inspiration ahead:
1. This perfect peach kitchen, Anchors and Honey.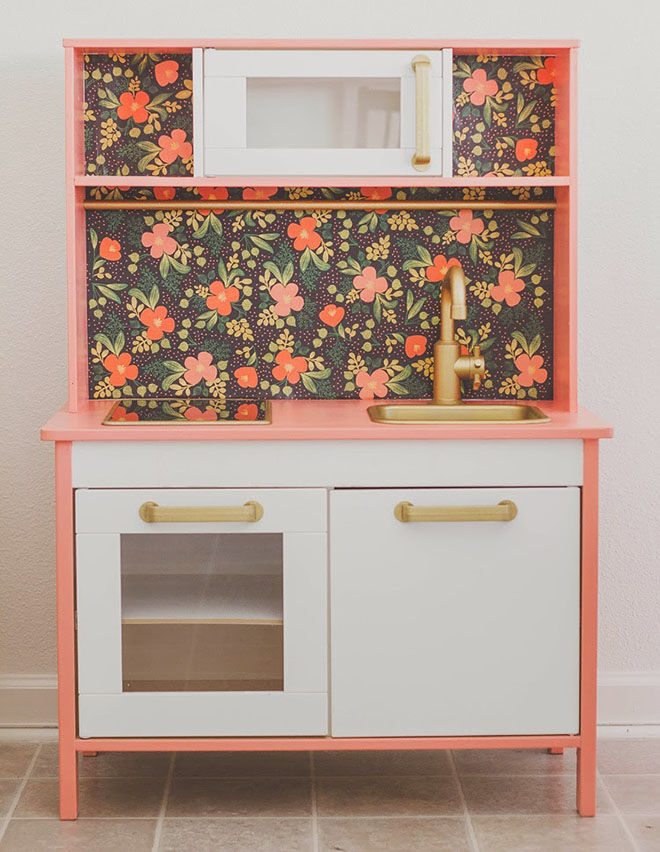 2. We genuinely want this kitchen ourselves, Visual Vocabularie.
3. This minimalist beauty, The Merge Journal.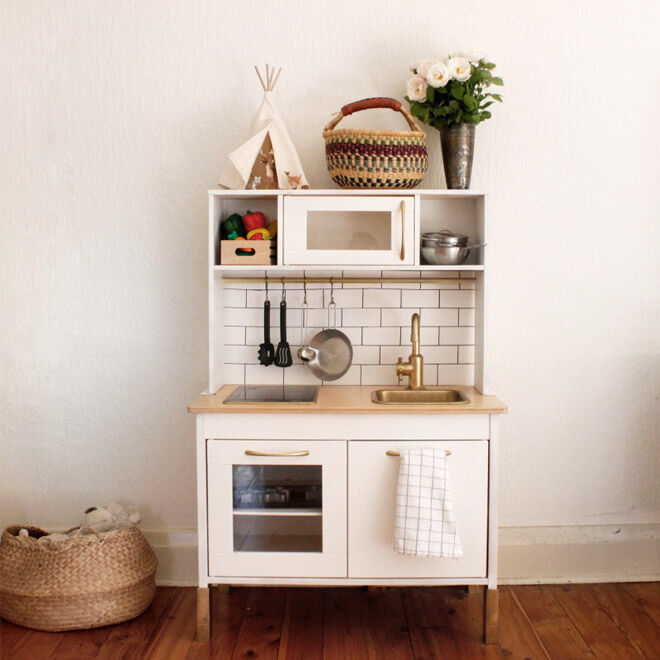 4. This minty fresh masterpiece, Miss Audrey Sue.
5. This fresh and pretty kitchen, A Life In Detail.
6. Magnificent marble, Popsugar.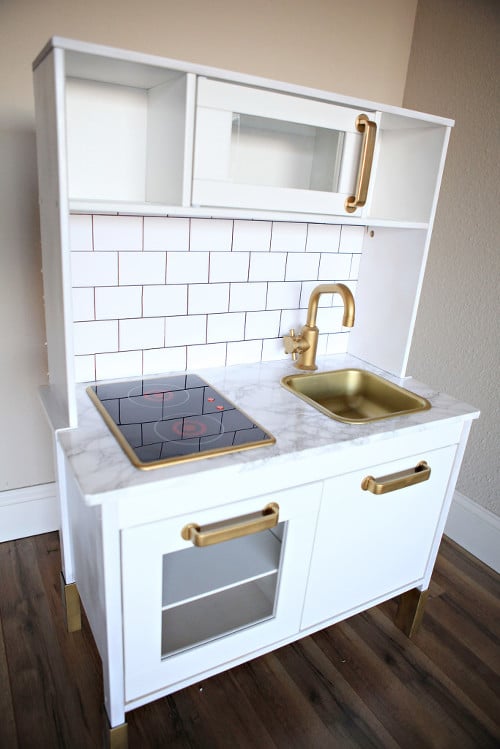 7. Who doesn't love a bit of rose gold?
8. We are loving this monochrome vibe!