Did you love that beautiful home from last night's episode of The Design Doctors?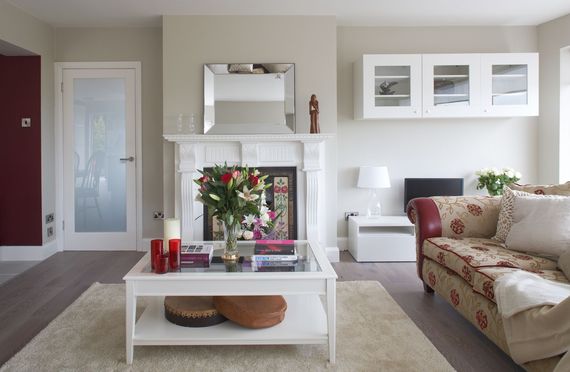 We've taken a closer look at that design to help you recreate the colour scheme with Dulux paints.
Neutral paint colours that have a slight hint of green are perfect for Irish homes as this type of colour complements the lighting we get in this country. The colour used on the sitting room wall is Chalky Downs 3 in a Diamond Matt finish, from the Dulux colour mixing range.
The statement wall in the light and airy dining area below is a wonderful focal point. That lovely deep burgundy colour is 72RR 05/147 Dulux Vinyl Matt, while the neutral wall is painted in 50YY 57/082.