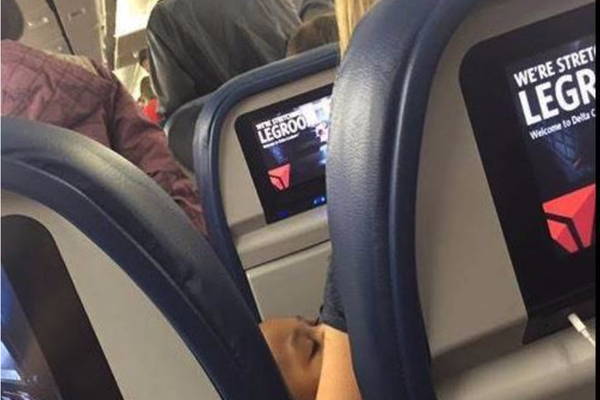 Mackenzie Murphy was waiting to board her plane for what was meant to be a brief 45 minute flight home.
It soon became clear the flight was very crowded and that there could be delays.
She was tired and weary but soon realised there were others on the flight with much bigger problems.
As she was waiting to board the packed flight, she noticed a woman travelling alone with twin babies who were about six months old.
The woman had a car seat to place one baby in and was planning to fly with the other one sitting on her lap.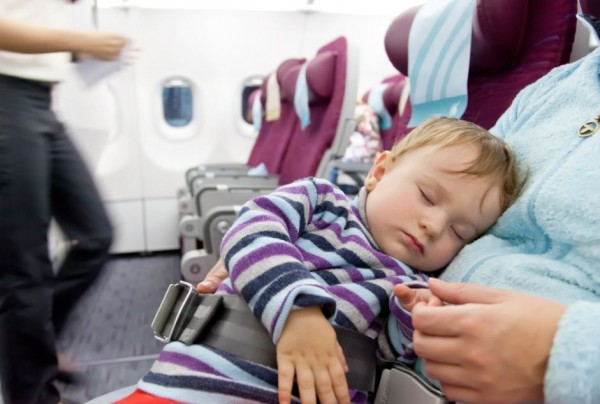 However as the flight was so crowded, the airline came around taking carry-on luggage to store under the plane.
Mackenzie explains: "A gate worker took this woman's car seat, meaning she would now have to hold both babies since they weren't old enough to sit up on their own in a seat."
"When she sat down on the plane, a flight attendant immediately told her she couldn't hold both babies, and would have to leave the flight."
It seemed like the unfortunate mum would have leave the plane through no fault of her own.
But luckily for the upset mum, a fellow passenger who was also a mum, stepped in and asked if she could hold one of the babies for her.
The relieved mum-of-twins allowed her to take one of the babies for the duration of the flight.
After this, the flight was delayed for two-and-a-half hours, but this didn't bother the kind volunteer.
She even fed and burped the baby while they were waiting for the plane to take off.
Mackenzie explained: "Without a complaint this woman fed the other woman's baby and burped him. Her own daughter started crying."
"This mom, so calmly, went on to explain to her young daughter that 'our job is to help other people. This mom is all by herself with no help, and really needs another mom to help.
"She then went on to hold him, sing him songs, and then he slept the entire flight without even a cry."
Mackenzie said the beautiful gesture completely restored her faith in humanity and shared the story online on Facebook.
"My heart still feels fuzzy. Moral of the story is when you see people needing help, do the right thing and help them."