Treasuring tiny teeth right from the start, the MAM fun and functional range of oral care help you protect baby's precious teeth. Learning to brush doesn't have to be a chore - like all MAM products the brushes are bright and attractive with a colourful teddy design to draw those tiny humans in. Developing good habits helps make brushing fun!
MAM Baby's Brush with Safety Shield €6.00
Kids mimic their parents, so it's totally natural they will soon want to brush their teeth independently too. The MAM Baby's Brush is easy and comfortable for small hands to hold and features a compact, ergonomic handle. MAM toothbrushes also come with a clever safety shield, to help make sure that baby can't hurt themselves by pushing the brush in too far.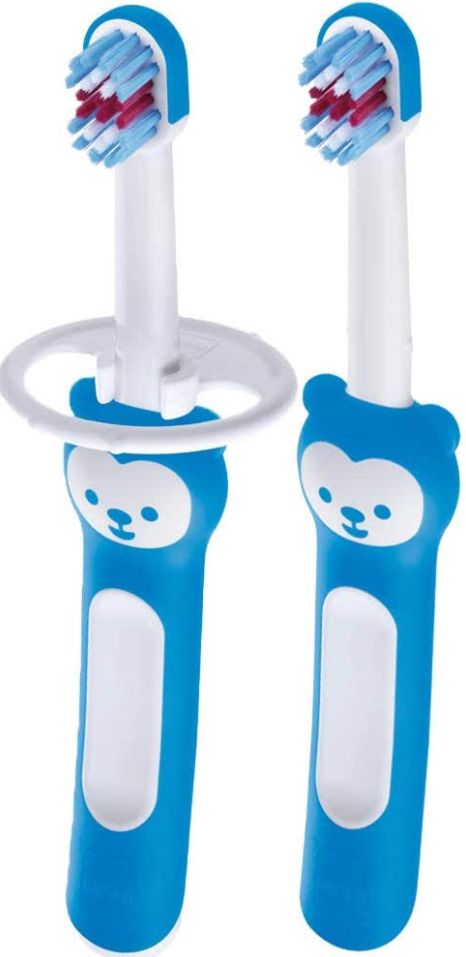 Some Top Tips for Teeth:
When should my baby visit the dentist?
It is recommended to start taking your child to the dentist from around 1 year of age or after the first tooth has started to come through. Early visits to the dentist allow them to assess how your child's teeth are coming through. Plus, you can learn how to help take care of your little one's teeth and they can get familiar and comfortable with the dentist.
How to encourage brushing?
Young children don't have the manual dexterity to do a really good job until age 7 or 8, so parents have to take an active involvement in their children's oral health at least until then. The MAM Baby's Brush allows babies to imitate adult brushing independently.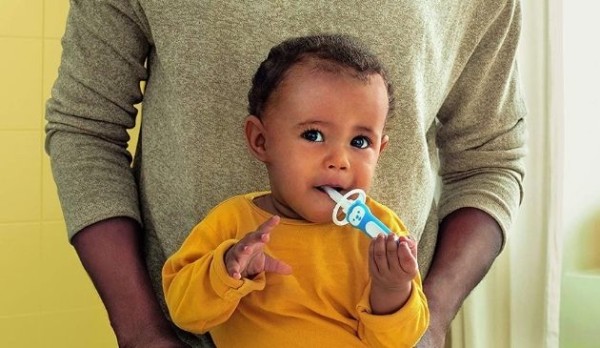 How much toothpaste to use?
Be careful when measuring out toothpaste to prevent your little one from accidentally ingesting fluoride toothpaste in large amounts. Parents should stick with a smear of toothpaste for kids under 2, a rice sized amount for kids aged 2-5 years and a pea sized amount for children over 5.
The clever RED bristles indicate how much toothpaste is recommended to use.
How Often Should We Brush?
Don't skip this dental health basic. You should brush your baby's teeth, every evening after eating and for children from two years to brush their teeth in the mornings & evenings. MAM Baby's Brush has a carefully shaped brush head with extra soft bristles to ensure thorough cleaning.
MAM Baby Range is available from Dunnes Stores, Smyths Toys, SuperValu, HealthWise, Care Plus, Lloyds, Meaghers, Mulligans, McCabes, Life, Cara, Adrian Dunne, Chemist Warehouse, Inish, AllCare and Independent Pharmacies Nationwide.