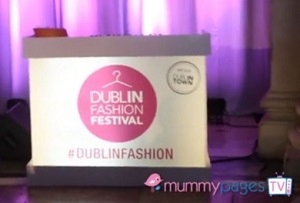 Fashion lovers, listen up, because Dublin is set to be transformed into a giant catwalk of style and beauty!
Now in its sixth year, the Dublin Fashion Festival is kicking off in September, and MummyPages' reporter Cat was on hand to get the lowdown on the exciting celebrations.
Director of the Dublin Fashion Festival, Clyde Carroll, explained the inspiration behind the popular event: "The whole idea of it is to shine a light on the great offers we have in the city centre from our fashion retailers, our high-end brands to our bars and our restaurants – the whole lifestyle of the city. This is a week-long festival that just showcases all of that together."
The festival will literally bring the best of fashion right to your doorstep by featuring style stages on Dublin's Henry Street and Grafton Street, as well as hair and makeup tutorials.
Check out what's in store in the video below.